Social Media
4 Ways To Increase Your Youtube Subscribers Through Twitter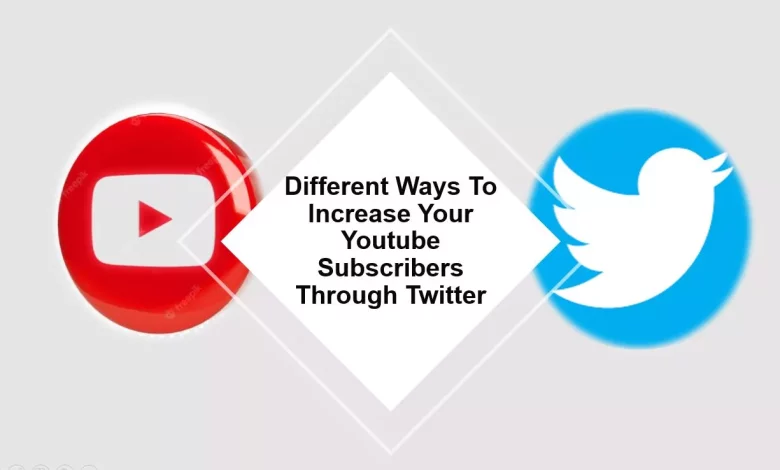 Twitter is an impeccable social media platform not only for socializing but for business and promotions too. Over 330 million people use Twitter monthly, and the crowd is increasing at a face pace.
In addition to being an indispensable social network, Twitter can be used to promote YouTube videos effectively. It has the capability to convert viewers into subscribers. There are thousands of conversations in the app every day, and it's the perfect way for YouTubers to reach a wide audience.
Some people also buy YouTube subscribers to boost their YouTube engagement and reach, but you should try Twitter to increase your YouTube subscribers.
Make it easier for your YouTube subscribers to identify you on Twitter
Your Twitter bio is a good place to let followers know what kind of video you upload to your YouTube channel. Add a link to your YouTube channel to direct viewers there.
Align your Twitter account with your YouTube channel to match your brand identity. You should make sure that your Twitter feed and your YouTube channel are visually consistent.
It may be necessary to update your Twitter handle and artwork to match your YouTube channel. Your channel might even require a separate Twitter account so your followers aren't confused by your personal account.
However, if you choose to connect Twitter to your channel, make sure your followers can easily see it.
Make sure you understand how Twitter works. The intricacies of Twitter are no different than those of other social media platforms.
Twitter stands out from other social networks primarily due to the amount of content and the speed at which it moves down the timeline. In a few hours, a tweet will be buried so deep in the timeline that few people will be able to see it.
Additionally, Twitter is not the best site to post your whole dissertation on the recent apocalypse – it requires you to keep it short and to the point.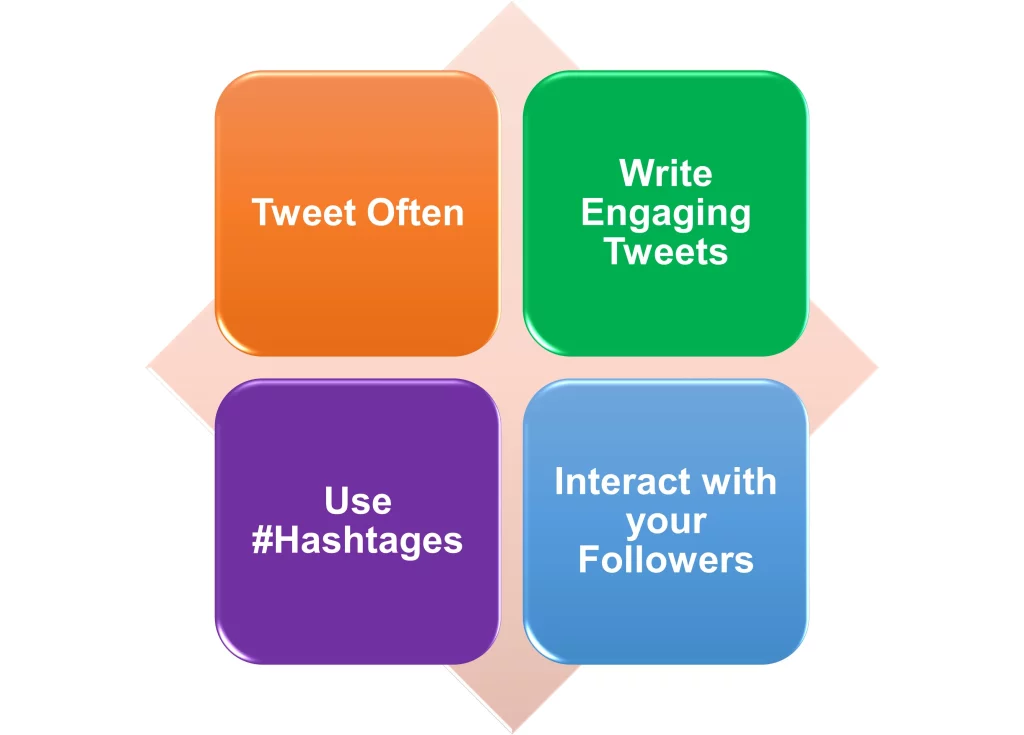 1. Tweet often
Be confident in posting about the same subject multiple times. Seeing as the timeline for Twitter moves so quickly, your posts might not be seen by all of your followers, so don't be afraid to post more than once.
Posting about the same article a few times in different ways is a good idea, so more people see it. Please don't repeat the same tweet exactly, but try different ways to promote it.
Use tools to help you post. Because we can't all monitor our Twitter feeds for multiple hours a day, scheduling your posts with a tool like Hootsuite or SproutSocial will help you stay on top of the volume. It's worth a few hours each week to schedule all your posts to save time.
TubeBuddy recently introduced our Share to Twitter function, so you can inform Twitter followers about new videos without leaving YouTube.
2. Write engaging tweets
Keep it short and sweet. You want to be direct and concise in your tweets to help them get noticed among the mass of Twitter followers.
Shorter tweets are more easily spotted and easier to digest by users. You can communicate what you want your followers to know, which will increase engagement effectively.
Regarding Step 2, putting all of the information into a single tweet is not a good strategy, but tweeting several shorter ones is.
Your videos are not the only thing you can talk about. Besides watching your videos, your followers want to know more about you.
Share what's going on in your field of expertise or the niche you're in. Make sure to share industry news with your followers, as well as other things they might find interesting.
If you want your followers to want to learn more, then you should provide them with value in your tweets.
3. Use @mentions and #hashtags
Identify the brands and creators in your video and mention them. Your brand and product mentions in your videos will help you gain more exposure and mention your collaborators.
Almost everyone likes free advertising, and they'll likely engage with your post or even share it on their own social networks, which spreads your message far and wide.
Use relevant hashtags. When promoting your videos, use hashtags associated with your content to broaden your audience.
In addition, you can also try and use trending hashtags, but only if the hashtags make sense for what you're posting. In addition, it's a good idea to include your own custom hashtag, such as #TubeBuddy, so that people can easily find all your tweets.
4. Interact with your followers
Organize Twitter chats. Your Twitter account can host a Twitter chat if you schedule a time and use a custom hashtag. You can invite your viewers to participate in an engaging Q&A session by using a special hashtag, like #TubeBuddyChat.
Share some love with your followers. Engage your followers authentically by liking their posts, sharing their content, and thanking them for following you.
Taking the time to make them feel noticed and appreciated will make them true fans who are interested in checking out all of your new content.
Conclusion:
Twitter is a great platform to boost your brand's visibility, and if you are a YouTuber, it serves as a golden opportunity of increasing your subscribers for free. These 4 Twitter strategies will definitely help you achieve your goal.