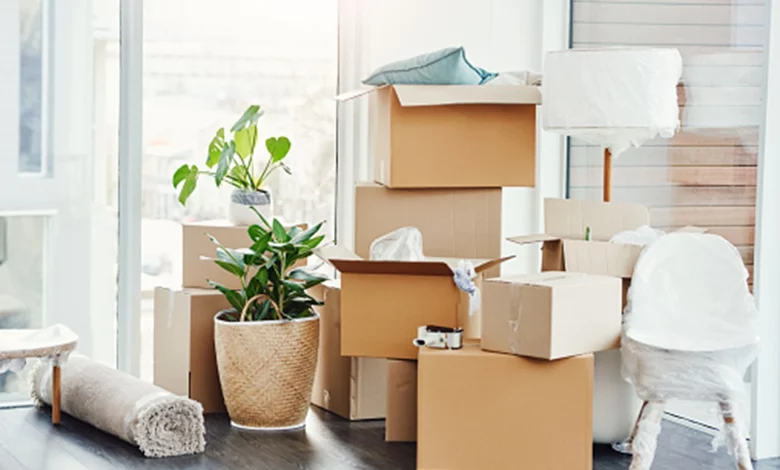 The homeownership rate, as of 2023, is 65.5%. Buying a home and renovating it can be daunting and overwhelming.
However, advances in technology can make this experience straightforward and stress-free.
Today, We will talk you through the best 6 apps for home.
What is an App?
A self-contained software programme that enables users to carry out particular functions on a mobile or desktop device is referred to as an app.
Your device comes pre-installed with apps, and you may also download them from a specialized app store like the Apple App Store.
Today, We will speak specifically about apps for the home.
What Should a Homeowner do first?
Few experiences can compare to the thrill of purchasing your first house after years of renting.
It's good to get caught up in the enthusiasm, but some first-time homebuyers lose their cool and make mistakes that could damage everything they've fought so hard to achieve.
So, before we talk about apps to help you, let's first talk about what you, a new homeowner, should do.
The first thing you should do after buying a house is to hire someone to go in and look for what needs to be repaired. Making repairs is one of the new costs that come with homeownership.
While you should use caution when making non-essential purchases, you shouldn't ignore any issues that could put you in danger or worsen over time.
A tiny problem could grow into a much bigger and more expensive one if it is delayed.
Inspecting a prospective house before purchasing is one technique to safeguard yourself from conceivable maintenance difficulties.
What Apps Should You Have?
Now, let's discuss the apps you should have to support you in your new endeavor.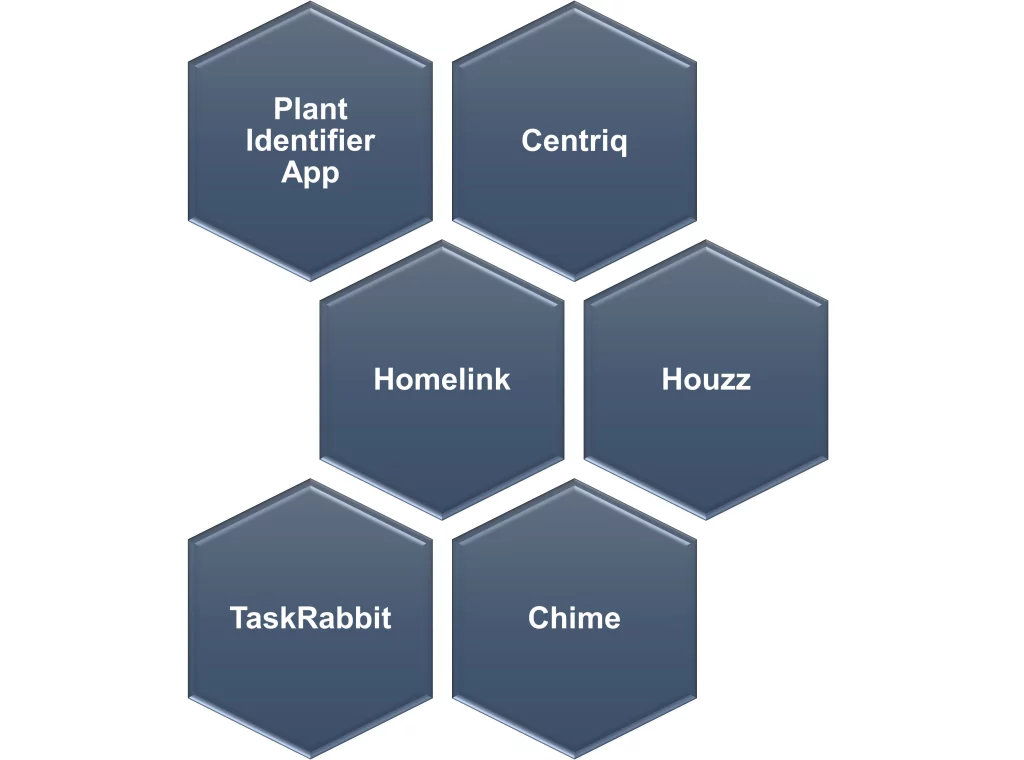 Plant Identifier App
You should download the plant identifier app to have the best garden possible.
This plant app enables you to take pictures of plants in your new garden, and it will give you the name of the plant and the best way to care for it.
This is great for new homeowners because it enables you to truly understand your new garden and how to care for it.
So if you find yourself thinking – what is this plants – download this app! This is the best plant app for iPhone available on the market.
Centriq
Centriq is a one-stop shop that may assist homeowners with obtaining materials and spare parts, reading appliance manuals, and watching instructional videos for do-it-yourself repairs.
Simply take a picture of the product label and submit it to the Centriq app to access the user manual, troubleshooting instructions, how-to videos, and links to help you order parts or get in touch with a technician if an appliance or electronic device in your house needs fixing.
Additionally, it features a useful recall notification feature that will inform you of any product recalls for the appliances you have registered to the app.
When you set up Centriq's home maintenance reminders, it will notify you when it's time to clean the gutters or replace the HVAC filter and will also show you a helpful step-by-step tutorial.
Homelink
With the help of this software, you may automate a number of smart home appliances that are HomeLink compatible while you're on the go.
You may set the thermostat, put on the lights, or prepare your favorite exercise soundtrack while you're on your way home from a long day at work.
This app is useful if you've already left the house for the day and want to confirm that you've also turned on the security system and turned off the heating.
Houzz
Download this app if you're moving into a new house to help you realize your interior design dreams.
Users can experiment with different layout options, get ideas for each room in the house, and shop for furniture that matches their preferred aesthetic, whether it be traditional, modern, eclectic, or contemporary.
You may save your work, evaluate your design, furniture selections, and layout in a 3D virtual room, and share these designs with loved ones.
Additionally, Houzz connects users with nearby general contractors, architects, and interior designers in case you wish to employ experts to do labor-intensive tasks.
Chime
With Chime, an intuitive online banking app, you can totally automate bill payments by setting up automatic deposits for rent and mortgage payments.
You can use Chime to receive notifications after making a payment so that you will always be aware of the status of your transactions.
Chime members can automatically set aside a specific portion of their monthly income for crucial savings, such as down payments on homes or an emergency fund for home repairs.
Homeowners can even open a separate account just for housing payments to keep all of their bills in one place.
TaskRabbit
TaskRabbit assists in connecting homeowners with nearby specialists that can assist with household tasks.
To ensure you're hiring the best professional for the job, you can browse a selection of services, experts (referred to as "taskers"), and costs. The app is used for all communication and booking.
Concluding Thoughts
Today, We have discussed the best app for home. Your garden is a crucial part of this. To best care for your garden, you should download the plant identifier app.