Reviews
An In-Depth Look at Clevo NH70 Powerful Laptop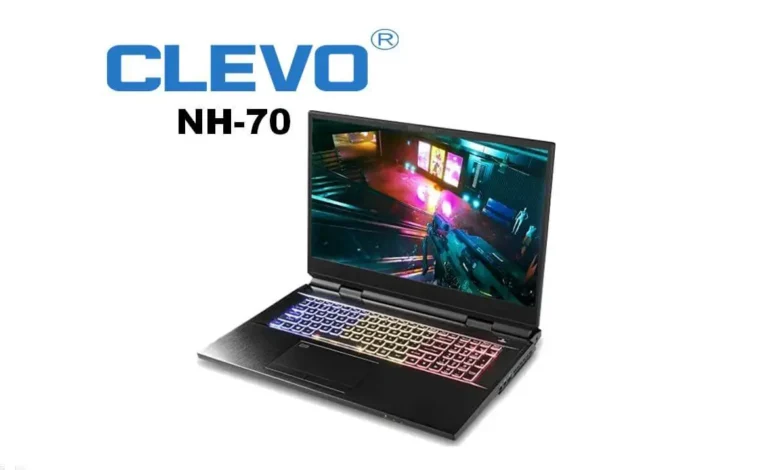 Clevo NH70 is a budget gaming laptop that offers decent performance for its price. The laptop is packed with features and specifications that will allow you to get the most out of your computing experience. 
It is a powerful laptop designed for those who need a fast and reliable machine for their day-to-day activities. With its high-performance processor, ample storage, and sleek design, this laptop can handle anything you throw at it.
Whether you are a student looking to get work done on the go, a business professional who needs to be productive while traveling, or a gamer who wants the best gaming experience, the Clevo NH70 can meet your needs.
According to the specification, its price varies from around $1000 to $1500.
This article will take an in-depth look at the Clevo NH70 laptop and discuss its features and specifications.
What is Clevo? A Brief Understanding Of Clevo
Clevo is a Taiwan-based computer manufacturer that specializes in building laptop computers. The company makes laptops for different purposes, including those for gamers, business users, and mobile internet users.
It also offers custom design services to meet its clients' unique requirements. Known for its high-quality products and superior customer support services, Clevo has a loyal customer base worldwide. 
Their focus on constantly upgrading their products and technologies and their dedication to meeting customer expectations has enabled them to stay ahead of their competitors.
Clevo is famous for manufacturing Laptops, All-in-One computers, and Rugged Computers. In laptops, it has introduced various gaming, entertainment and mobility models, including L Series, N Series, P Series, and V Series.
The popular Clevo laptop models in different series are as under:
L Series: Clevo 140
N Series: Clevo NH70
V Series: Clevo V17
P series: Clevo PA71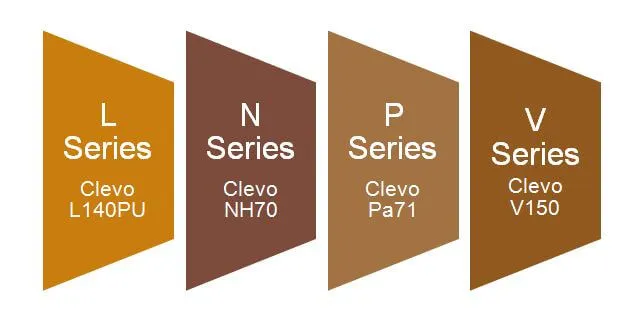 This article will only cover the features and specifications of Clevo NH70.
Features of Clevo NH70 Laptop
The Clevo NH70 features an impressive Intel Core processor that allows you to run multiple programs and applications simultaneously without lag or slowdown.
It also features One M.2 SSD PCIe Gen 4×4, One PCIe Gen3x4/SATA SSD, and One 2.5″ 7mm(H) HDD / SSD with 16 GB DDR4 RAM, which is extendable up to 64 GB according to your need. 
And with its sleek design, the Clevo NH70 is powerful and stylish, making it the perfect laptop for any situation.
Take advantage of this laptop if you are looking for a high-performance laptop that can keep up with your busy lifestyle.
Technical Specifications of Clevo NH70
Some of the technical specifications of Clevo NH70 include its 17.3-inch FHD screen display, 16GB of RAM, and 256GB of storage space.
It supports dual-band WiFi for fast and reliable connectivity, as well as a variety of ports and options for expanded functionality.
Whether you are looking for a powerful laptop to perform your work, a reliable machine to take with you on the go, or an immersive gaming experience, Clevo NH70 has you covered.
Clevo NH70 Laptop's Specification
| | |
| --- | --- |
| Processor | 11th Generation Intel Core Processor |
| Processor Speed | 2.60Ghz |
| Display | FHD 17.3 inches |
| Refresh Rate | 300Hz Panel |
| Design | Narrow Bezel |
| Resolution | 1920 x 1080 |
| GPU | Nvidia GeForce RTX 3060 |
| Storage | 256GB SSD |
| Memory | 16GB DDR 4 (extendable upto 64 GB) |
| Power Backup | 3.5 Hrs approx. |
| Operating System | Window 10 |
| Weight | 5.5 lbs |
| Others | Cinema 6 Sound Blaster Multi colour backlit Keyboard (full size) Type C Port Virtual Reality ready supported |
Specifications of Clevo NH70
Clevo NH70: Pros and Cons
Like every product, Clevo NH70 has some pros and cons:
Pros:
Excellent pixel density
Superb Processor
High-End Graphics
Smooth keyboard with backlit
Good sound quality
Cons:
Short Power Backup
Heavier
Expensive
So if you are in the market for a high-performance laptop that can keep up with your demanding needs, check out Clevo NH70.
Also read: Everything about OWS Laptop, its Features and Best Models