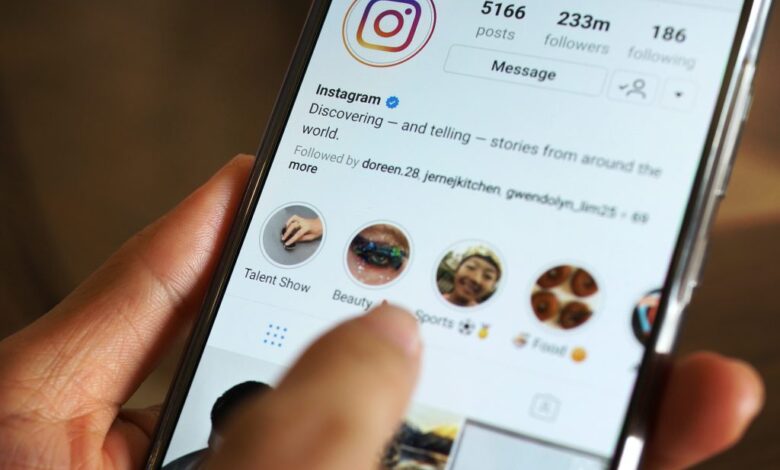 Are you a blogger struggling to find an audience for your content? Then you should join Instagram to improve visibility. Instagram, with its 900 million users, is a top influencer platform. So if you are good with words and can generate a good following, you can earn100$ per post.
Instagram blogging is also a form of microblogging due to its 2,200 character limit. So only words won't do the trick: you need to pair it with exciting photos and videos. If creativity is your forte, you will start engaging audiences soon enough.
Being a blogger is an excellent idea if you want to be a full-time Instagram influencer. You can convince audiences to buy products by using your vocabulary skills. Your followers will be more loyal because you only post quality content. Such audiences are easier to engage as they would be more likely to respond and give suggestions.
Instagram blogs are a great source of engaging content worth sharing on other platforms. You can use Instagram Post Maker to create your impressive and stunning content for your audience by using free available templates. You can also use online downloaders to save them to your device.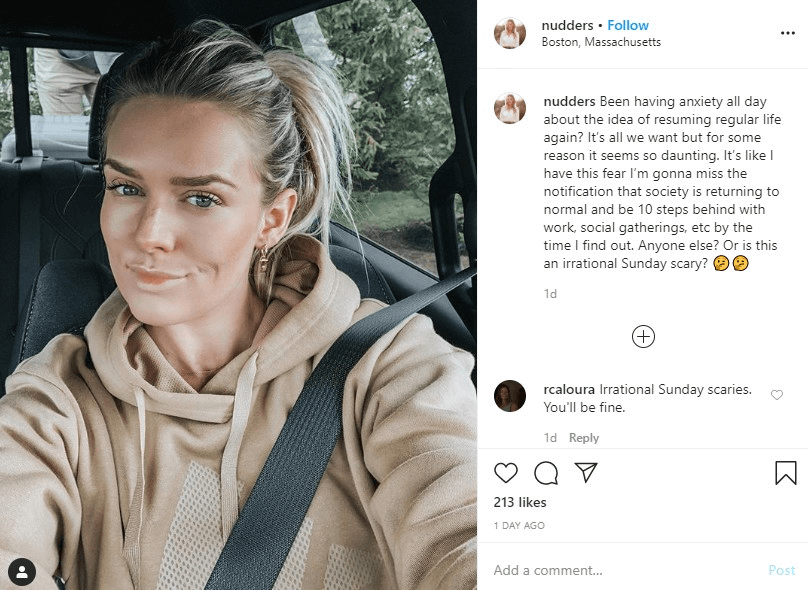 People use different applications to view Instagram posts anonymously like Pikdo, Mystalk, Picuki, etc. Such applications are known as Instagram Viewers.
Here are some steps you would want to follow to create your Instagram blog:
Create an account with a catchy username and attractive bio
Creating an Instagram account is easy and free of cost. The hard part comes when you have to pick a username. It would be best if you chose a catchy username. It should sound authentic and, at the same time, describe what sort of an influencer you are. You could also pick up a funny one that draws a chuckle from those who read it. But if you are already an established blogger on other platforms, it is better to stick to that. This way, your audiences will know it is you, and you can be consistent. This can be a crucial step in creating your brand.
Here are some steps to follow to create an Instagram account:
Download the app from the local app store on your device
After installing the app. tap to open it, and you will arrive at the Sign in/Sign up page
You can sign up by using or email address or phone number. You will get a verification code to confirm your details.
You can also sign up by logging in through Facebook.
You will then have to create a username and password
By default, new Instagram accounts are private, but you can confirm them by going to the settings.
In the bio section, you have the chance to tell everyone who you are, what you believe in, and who you serve. It's your chance to create an excellent first impression, so put some thought into creating an engaging bio. Whatever you decide to highlight in your bio, try to tailor it to your niche and target market. You will likely connect with a more engaging audience when you convey who you are.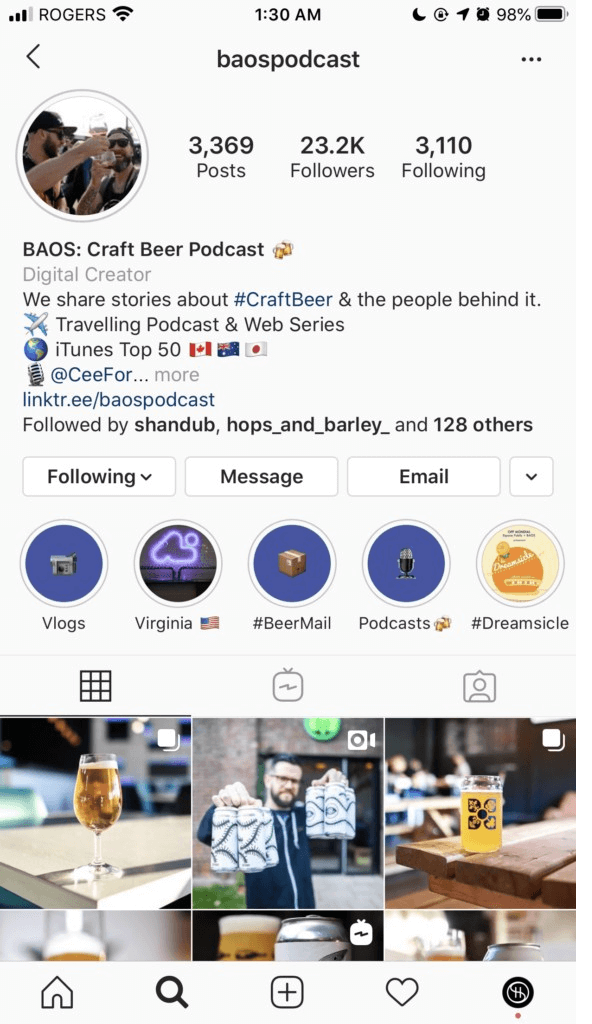 Choosing a suitable niche
Selecting an appropriate niche according to your skills and interests is crucial. But sticking to that niche is even more critical. Many bloggers switch to a particular niche because it is trending and has vast potential. This can be a huge mistake as you might start losing followers.
Choose a niche which you are passionate about. Find ways to master your niche but don't forget to have fun. The key to becoming a popular blog is to deliver what your audience wants. Be consistent in your content strategy and relevant in your product placement. Talking about irrelevant products to your niche is not a good idea. Please don't confuse your audiences and give them a reason to leave. You can search for posts that are relevant to your niche and observe them.
The more specific your niche is, the better. Travel bloggers do not talk about every nook and corner they have been to on the planet. Some bloggers focus on trekking in tropical forests, and some travel to various metropolitan cities and talk about the food and people there. Lifestyle bloggers may talk about the latest beauty products in the market or about natural and eco-friendly products. Be more specific in your niche to gather a more loyal following.
Narrate an engaging story
A beautiful picture or a portrait can indeed express a thousand words. But a photo accompanied by an actual story can get people more interested. If you want to gain followers long-term, you need to present an engaging and never-ending story. People should get excited to see your posts, and you should leave them wanting more.
Be creative; quote from books you have read and movies you have watched. Always be open to sharing your experiences and adding a personal touch to them. Make your followers find you relatable. Look out for posts that have received more responses and try to share similar stories.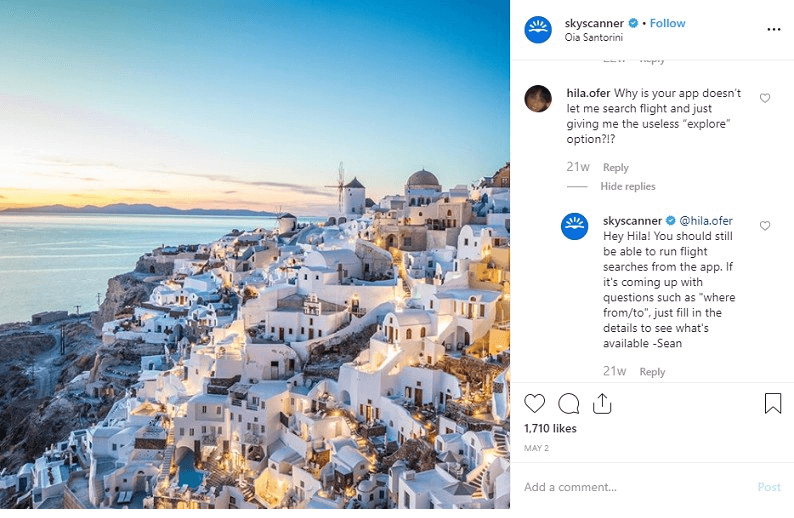 Use relevant hashtags
The unpredictable Instagram algorithm often ruins content strategies. But using hashtags has shown to be a successful way to keep things moving. Using relevant hashtags, you can keep your audience and level of interaction. Each Instagram post can contain up to 30 hashtags. Use that quota wisely by conducting research and studying previous outcomes. It might surprise you to learn how frequently less is more when it comes to hashtags.
The fact that hashtags are the most widely used Instagram feature is no surprise. Posts with at least one hashtag earn 12.6% more interactions than posts without one. They serve the same purpose for search engine optimization as do keywords. Using hashtags to encourage user-generated content is a great idea.
Tag your friends and geotag places you visit
This tip is especially relevant to Travel Bloggers. You can influence people's travel bucket-list by creating blog posts about specific places. The same is true for Instagram: you want your audience to understand what the photo is about when you share one that features a city. You can also be helpful as your posts may appear when someone looks for content based on that city.
You can increase your visibility by following and tagging others in your posts. You could capture their interest and end up in one of their accounts or stories. Look out for contests and competitions since you can promote your work there. Tag the restaurant chain on your photo if you enjoy your meal there. If the brand posts your photo, your content will be visible to anybody who visits that account.
Post stories to set up your upcoming blogs
It is common sense that videos are more engaging than photos, and there is nothing better than Instagram stories to support this statement. Stories are more interesting than posts, and influencers are very consistent about it. Stories are an excellent opportunity to give a glimpse of your day-to-day life.
Use the Instagram stories feature to share behind-the-scenes content with your followers. Engage in a personal conversation with them, or talk about the places you visit. Instagram has the option to include links in your stories. Use this feature to encourage your followers to read your blog posts.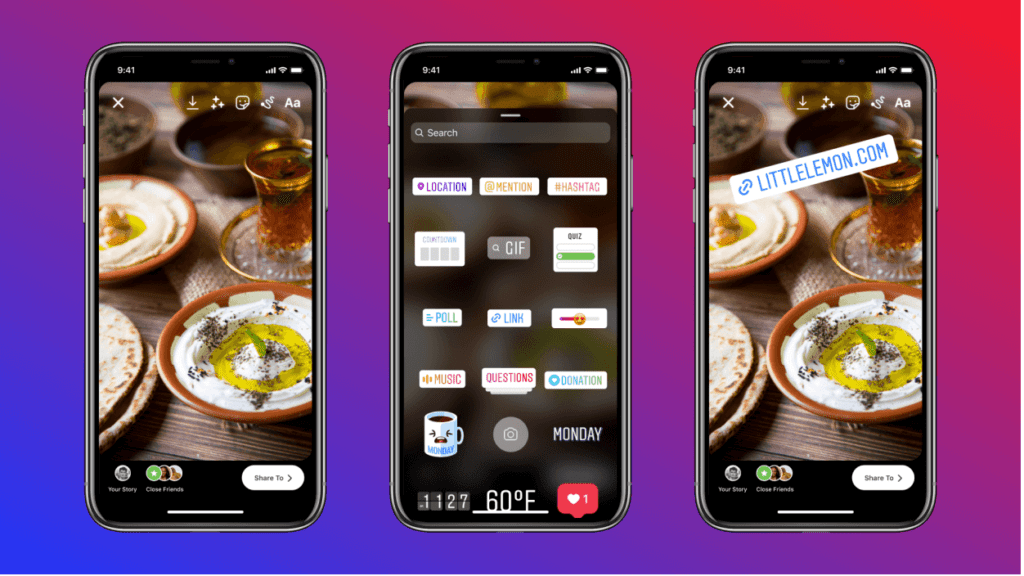 Conclusion
Even though there are plenty of bloggers on Instagram, there is a lack of good writers on social media. Traditional blogging platforms are losing their audiences. Good writers can make a difference by writing about meaningful experiences. It is surprising to know that such valuable posts are rare to find in a content-driven world.
Whatever your motivation for wanting to launch an Instagram blog, you can start right now. Creating your account only takes a few minutes, and you can begin collecting photographs and writing your first blog post. Launching an Instagram blog can help you generate captivating content, grow an audience, and earn money.