Social Media
How Your Employees Can Use Instagram to Benefit Your Business?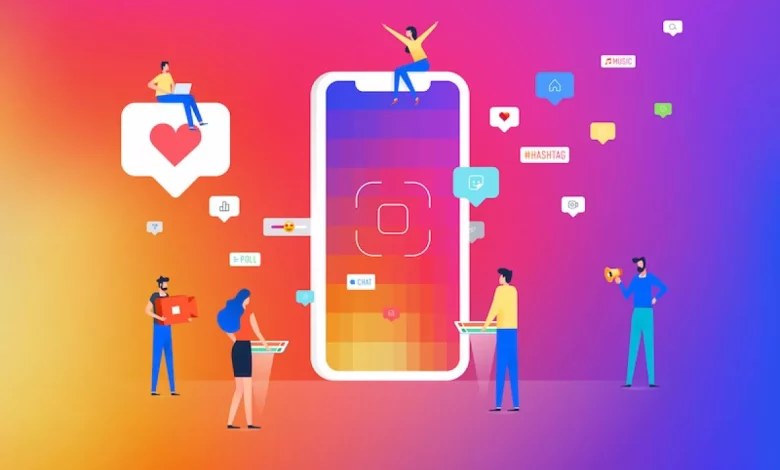 As one of the most popular social media platforms, Instagram provides businesses with a unique way to connect with their target audience.
In addition to posting engaging content, businesses can use Instagram to promote employee morale and company culture.
Benefits
Here are a few ways your employees can use Instagram to benefit your business:
1. Share Photos and Videos from Company Events
By sharing photos and videos from company events, your employees can give followers a behind-the-scenes look at what goes on at your business. This is a great way to humanize your brand and shows that you're more than just a logo.
2. Post about Company Culture and Philosophy
Another way your employees can use Instagram to benefit your business is by posting about company culture and philosophy. Whether you want to highlight the values that are important to your organization or showcase some of the unique perks offered by your company, Instagram is a great platform for expressing these things authentically and engagingly.
3. Host Live Q&A Sessions with Followers
Using live video on Instagram, your employees can host Q&A sessions with followers to answer questions, provide advice, and share expertise. This type of interaction can help build trust among followers and make them more likely to engage with your business online in the future.
4. Feature Customer Testimonials
Your employees can also use Instagram to feature customer testimonials. By sharing positive customer reviews and experiences, your business will appear more trustworthy and credible. This is a great way to build social proof and attract new customers.
5. Offer Discounts and Promotions
Your employees can use Instagram to offer discounts and promotions to followers. This is an effective way to boost sales and grow your customer base. Moreover, it will also help your employees build relationships with customers and followers.
6. Ask Your Employees to Link Your Account Name to their Instagram Stories
Employees may also share information about your firm on their Instagram stories. You're aware that users can include usernames and URLs in their stories.
Teach staff how to use your username and link to visit your website so they may make postings that will attract more people to your company's account as well as direct visitors to your website.
Some people may find that this choice is more appealing because it allows them to promote your company in stories that last only 24 hours. As a result, the main substance on their profile stays personal.
7. Requests to Repost from your Business Account
Another approach to increase the number of people who see your company's postings is to require staff to share them. The Repost for the Instagram app allows workers to reshare your updates on their accounts easily.
The company's account is credited as the author in both the photo and caption, as seen in the example above. The caption link to your account is particularly vital since it may assist you to increase your followers.
Another way to use Repost is to repost excellent Instagram material from your staff. You might encourage workers to post about your company and reward them by sharing those postings with your audience, allowing workers to grow their following.
8. Tell your Staff to Search for Chances to Include your Business Account in the Comments
Tell your staff to scan the internet for material with these and related hashtags. Request that they share your Instagram account in the comments whenever they discover a post about your products or services.
You may also transform it into an internal competition. Each month, give a prize or bonus to the employee who has mentioned your Instagram account the most times in comments.
This will encourage staff to become the best brand ambassadors for your firm by rewarding them for being relevant.
Conclusion
There are many ways that your employees can use Instagram to benefit your business. Some of these include posting about company culture and philosophy, hosting live Q&A sessions with followers, featuring customer testimonials, offering discounts and promotions, asking your employees to link your account name to their Instagram Stories, and requesting them to repost from your business account.
By engaging with followers on Instagram in these ways, you can build trust among customers and attract new customers to your business.