Technology
Smart Home Devices to Rock Your Home in 2023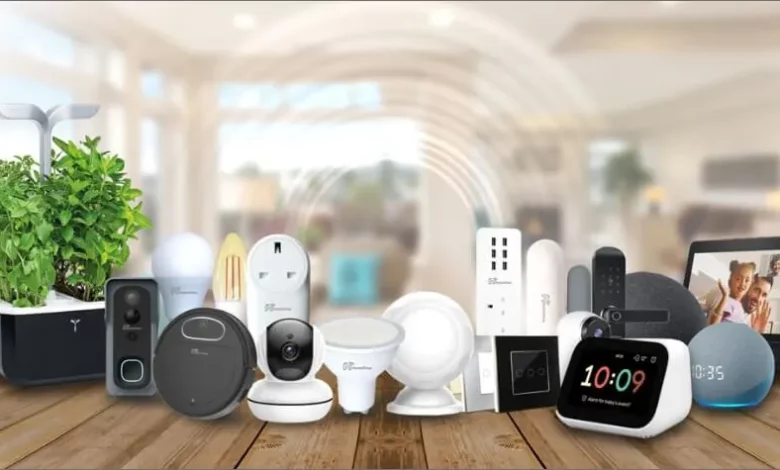 We're living in a digitally accelerated age. Homes with traditional furniture and appliances are fine if you're 60+ or have a taste for the classy Victorian stuff but if you're like us and love to dip your feet into the new-age tech, then come on along with us on a journey as we venture forth into the world of smart home devices.
You might be wondering why it's so crucial to have a smart home today. The finite answer for this may be summed up into a singular word Connectivity.
Have the world in the palm of your hand, enjoy seamless connectivity between your devices and stop worrying about stretching yourself to get work done.
Smart devices require a robust internet connection to highlight their capabilities, and we want you to get the max of what your money is worth.
That is why, we recommend CenturyLink for its plethora of budget-friendly deals and blazing-fast speeds to piggyback your connected, smart home experience.
Without further ado, let's get into the best of these devices!
Furbo 360 Dog Camera
This one is for all you dog lovers out there, and honestly, it can pass for any furry friend who happens to stay inside your house while you tend to your daily duties.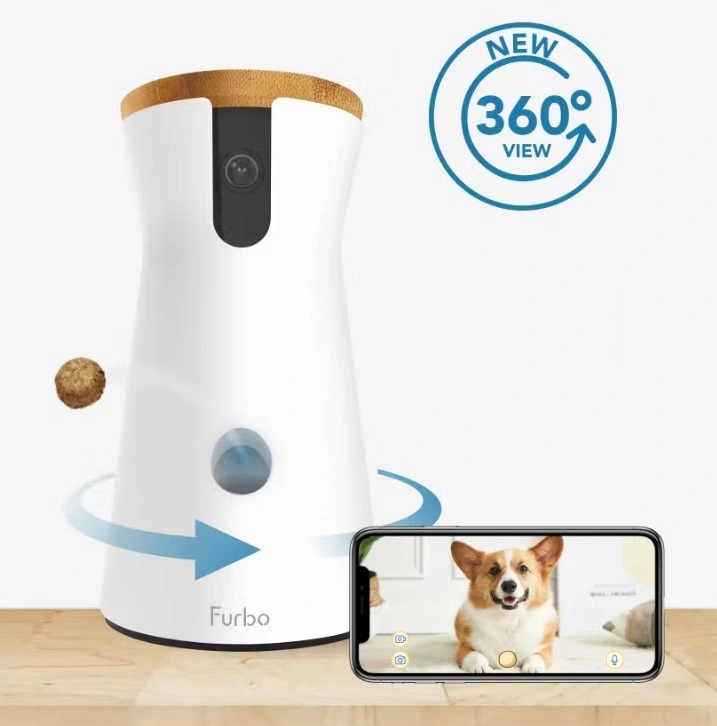 This cam shines because of its ability to pan from side to side and even provides an entirely 360-degree angle to keep up with your furball's inexhaustible energy.
If it's not daytime and you still need to keep a check on your doggo, the Furbo offers colored night vision that can work with the scantiest of lighting and give you a nice view of your pet.
Additionally, it helps dispense treats remotely with the help of infrared sensors. As long as this device stays connected to the internet, you get all the functions it can manage. A worthy buy indeed.
TP-Link Kasa Smart Wi-Fi Power Strip HS300
If you thought TP-Link could only manage to pull off great routers, think again! They can come up with smart power strips too. The Kasa HS300 isn't like any regular power strip.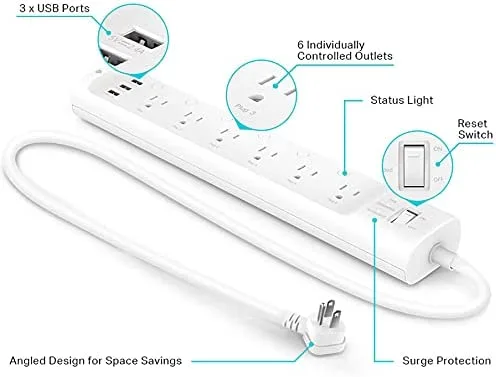 It has WIFI technology embedded into it, allowing it to be connected and controlled by your mobile device. If that's not enough to sweeten the pot for you, just talk to it.
TP-Link also gave this nifty little gizmo voice recognition, so you don't have to rely on your phone all the time. In addition, of course, safety features are necessary.
The Kasa has surge protection to protect it from irregular power fluctuations with energy monitoring alongside.
Wyze Bulb
Interested in hyping up your room with color? There's no better choice than having a couple of RGB bulbs to get the job done. Wyze bulbs have a good reputation for being reliable and surviving for several years before they retire.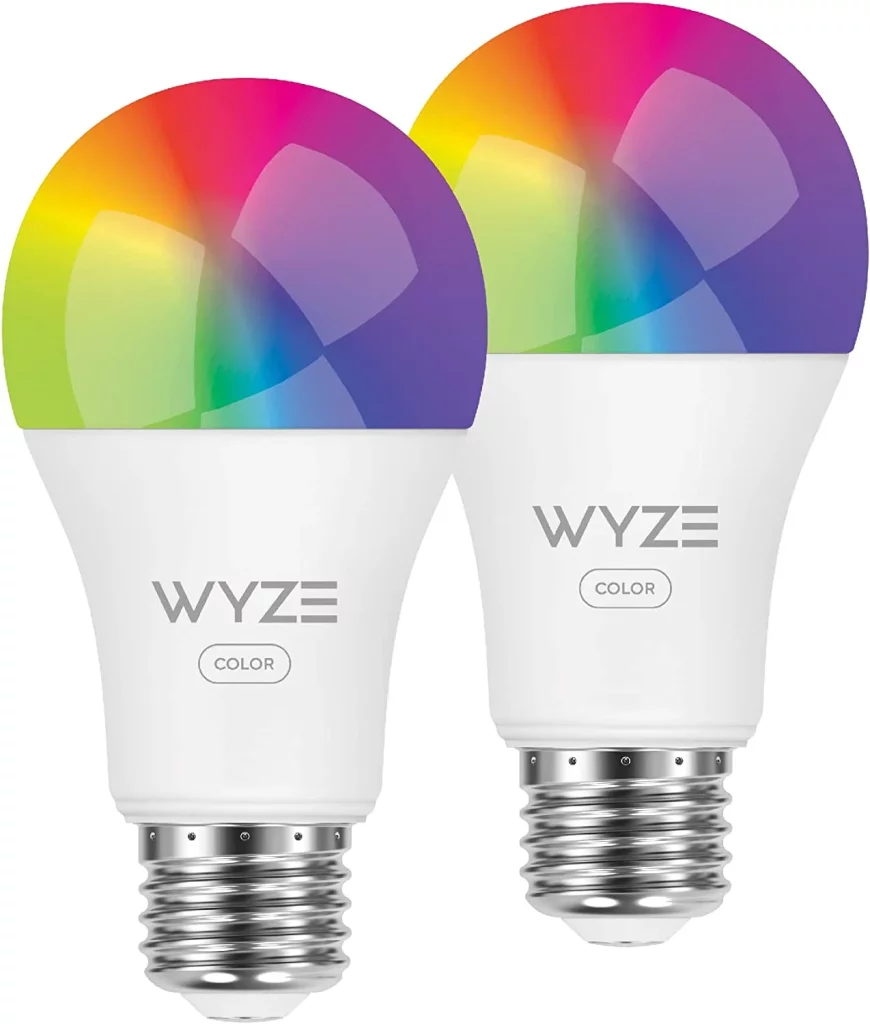 This smart device can work with your phone via google assistant or Alexa and does so in a remarkable fashion.
Wyze hooks up with the Google Home application to bring all of its features directly to the simple Google app.
Thus, you get to mess with device-triggered automation and schedules, keep up with your sleep routines, and get a plethora of lighting options.
Google Nest Hub Max
The Google Nest Hub Max is everything you'd expect the Google Next Hub to be and more. And by more, we mean having a camera and basically being a low-key tablet.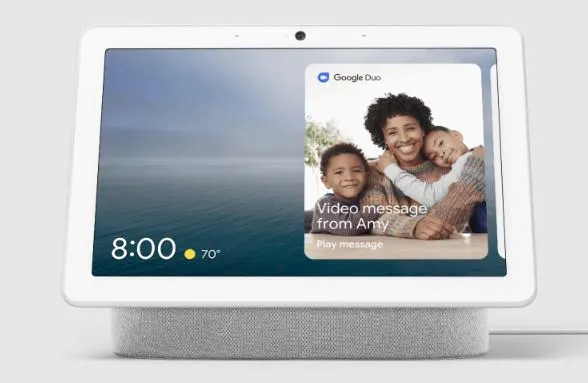 The Next Hub Max is truly a hub for all your smart devices as it allows seamless connections between all or any of your devices. It can download apps, set alarms, operate your smart fridge, TV, lights, speakers, and the list goes on.
Apart from that, the embedded camera can set you up for business meetings or talking to a loved one while you cook a delicious meal.
Even though it does dent your wallet, you get access to all the good stuff, hardware, and software. Oh, and it fulfills the requirement for an excellent medium-range speaker too, coming embedded with two tweeters and one woofer.
Ecobee Smart Thermostat Premium
Don't get put off by the premium in Ecobee's name. When compared to big-league thermostats like the Nest, this compact device saves you on ridiculous spending.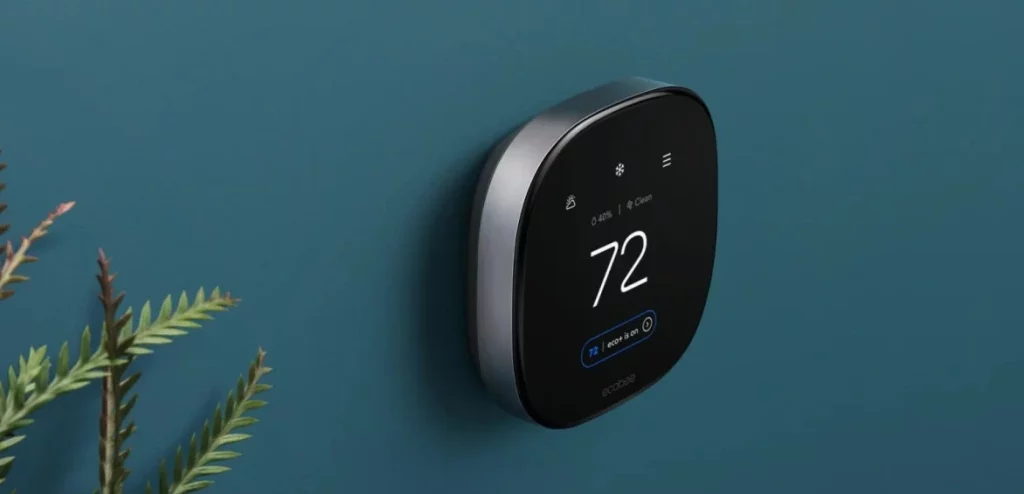 You get control over your house's heating and cooling systems along with direct access from Google Assistant or Alexa.
Meaning you only need one app to rule them all. It also supports an air quality and a remote room sensor meaning the Ecobee can switch on and off at will and turn the temperature up or down a notch or two.
Conclusion
The aforementioned devices are worthy additions to bring to your house if you want to get the latest and greatest in functionality and connectivity.
Hook yourself up with these capable gizmos and watch your home transform into a digital, technological marvel with ease of access at every corner.