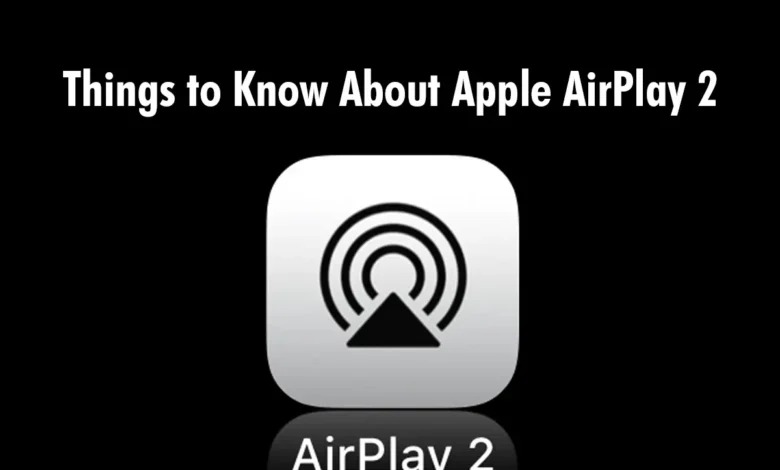 Apple is known for offering top-tier devices to users, each of which features the perfect combination of looks and performance. Besides this, the tech giant ensures that users of their devices have the best software experience by offering top-tier features and functionalities.
One of the most popular native features used by millions of users all around the globe is AirPlay, whose successor, AirPlay 2, is also very popular. This article will cover different aspects of AirPlay 2, including what it is, how to enable or disable it, how individuals can use it, and many similar ones.
Let us dive right into it.
What is AirPlay 2?
AirPlay 2, as its name suggests, is an upgraded version of the powerful feature AirPlay.
According to Business Insider, AirPlay is Apple's exclusive wireless protocol suite that the company designed and released in 2004 as AirTunes.
The native feature that facilitates users to emit both audio and video signals from one device to another is available across all Apple devices, including iPhones, iPad, Macs, Apple TVs, etc. Moreover, the feature also works well with numerous third-party speakers and smart TV platforms.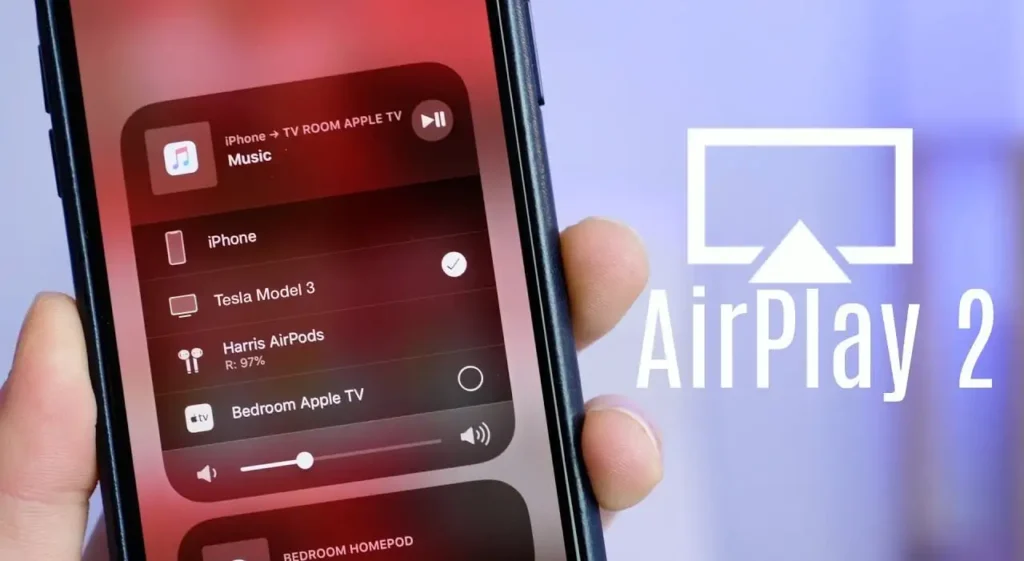 As compared to AirPlay, AirPlay 2 features numerous upgrades. For example, it facilitates users to use multiple compatible devices to stream music instead of a single one like AirPlay did. Moreover, the new version of AirPlay works exceptionally well with Siri, the personal voice assistant available on Apple devices.
What does AirPlay 2 Enable Users to Do?
AirPlay 2 expands on its predecessors' capabilities and offers users numerous advanced features. Here are some activities users can perform by utilizing the AirPlay 2 functionality:
It facilitates users to have more control over AirPlay-supported devices through Apple's HomeKit platform.
It allows users to group multiple AirPlay 2 devices to play in sync using numerous platforms such as iOS, Siri, iTunes, etc.
AirPlay 2 lets users pick up an incoming call or play a game on their device without stopping the music.
The feature allows users to stream music to multiple compatible speakers simultaneously, which in turn creates a multi-room streaming system. Moreover, AirPlay 2 is also compatible with Apple Home devices.
AirPlay 2 is compatible with higher-grade audio standards which Apple offers to users. Hence, using the feature with high-quality speakers facilitates users to have a truly immersive listening experience.
The top-tier feature can also be used to control streaming videos on numerous devices, including smart TVs from brands like Samsung, LG, Vizio, etc.
How to Turn Off AirPlay on Apple Devices?
Even though the AirPlay functionality available on Apple devices makes it simple for users to broadcast their device's content to any AirPlay-enabled device nearby, users are advised to turn it off when they do not require it. If you are wondering how to turn AirPlay off on different Apple devices, here is a brief look at how you can do it with ease:
Turning Off AirPlay on iPhone or iPad
To turn off audio streaming on iPhone or iPad, swipe down from the top-right corner of the screen, and tap the AirPlay icon. On the other hand, if you wish to turn off screen mirroring AirPlay, access the Control Center by swiping down from the top-right of the screen and tapping on the "Screen Mirroring" option followed by the "Stop Mirroring" option.
Turning Off AirPlay on Mac
To turn off screen mirroring on Mac via AirPlay, open the Control Center and click on the "Screen Mirroring" option. Then, click on the device your Mac is mirroring to. Doing so will make the device unhighlighted, indicating that AirPlay has turned off.
How to Use AirPlay 2?
To start using AirPlay 2, users need to search for the AirPlay icon on their device. On most Apple devices, the AirPlay icon, a rectangular-shaped screen with an arrow in front, is available in the Control Centre or the Settings application.
Once the user taps or clicks on the icon, it will automatically detect available devices compatible with AirPlay 2 and list them.
Users then need to choose the device they wish to stream their desired content. To stop the streaming, users need to tap on the AirPlay option again.
Which Devices Are Compatible with AirPlay 2?
The list containing AirPlay 2 sender devices is relatively small since the upgraded functionality does not work on devices manufactured by Apple before 2011.
However, the list of compatible receiving devices is exponentially increasing. It includes numerous brands of wireless speakers and AV receivers, including major names like Bluesound, Bose, Amazon Omni, Fire TV, etc.
Compared to AirPlay, AirPlay 2 brings numerous upgrades to the mix. Since it is free to use, millions of Apple users use the feature to stream content on different devices.
Overall, AirPlay 2 is a solid feature that comes in handy for users who love streaming video or audio content using their Apple devices.