Gaming
What are the Best Bonus Rounds at Online Slots?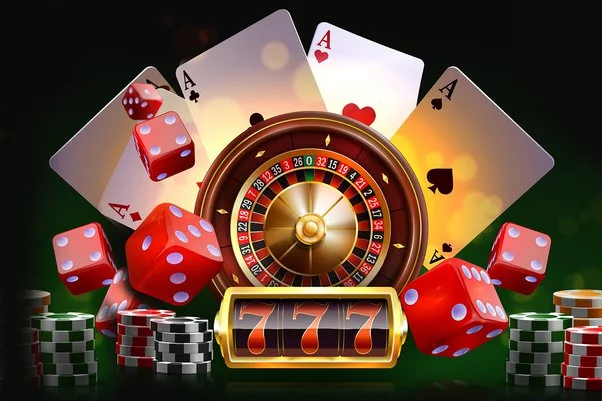 The option to trigger bonus rounds is available at every online casino, offering slots with bonus games. Get at least three scattered symbols on any of the reels. They don't have to land on a pay line; they can land anywhere. The "bonus symbol" is a special symbol used to activate this feature.
Each game's features look different, but you still need to get at least three of them on the reels to win. If you're curious about how the bonus features function, you can check out no deposit slots games with bonus rounds on trusted sites. This means you'll be familiar with the game when you're ready to put down some cash.
How do Bonus Games Work?
In slot machines, extra rounds are extra games that don't usually require an extra bet. Think of it as a free way to make money.
However there are tons of bonus rounds in slots, but we think FREE SPINS take the leads as the best among the rest. But to understand the bonus rounds, look at a few in the industry.
Gamble Feature: This feature is turned on each time you win. You have to choose one of two symbols. The machine will give you twice as much money if you are correct. If you guess wrong, you lose.
Free spins: In this feature, the slot game will spin the reels several times for free. The amount of the last bet that started the free spins is used. But the free spins don't cost anything.
Re-spins: This is a feature in which the machine spins the reels again. The symbols that won will stay where they are. Only the symbols that didn't win will spin again. Usually, developers give this if you got a winning combination.
Pick me is a type of round in which you pick several symbols from a set. Each symbol is worth something. The prizes for different games are different. In some, you may win cash. Some slots give you free spins or more chances to win.
Instant Win: This type of prize gives you cash if you get a certain symbol. This prize is often given out when you get money from scatters. When you start a bonus round, extra wilds are wild symbols that games give out. In some games, these wilds stay in place the whole time the bonus round goes on.
Pathway game is a type of game or round where you move on to the next stage as you finish each one. As you go further in the game, the prizes also get better.
Cascades: A cascading tile is a symbol that moves to the left or right with each spin. This makes it so that you need fewer of the same symbols to win.
Hold n' Spin is a bonus that lets the player choose which symbols in the grid will stay in place before the wheel spins. Because the symbols are locked in place, this bonus makes it simpler for a player to win.
Pick 'Em is a game similar to the Pick a Box feature. One difference is that the rewards can be seen. You can choose which feature to turn on before the slot starts to spin.
Wilds: A "wild" symbol can stand in for any other symbol to make a winning combination with osrs spindel. Most of the time, it can't replace the scatter symbol or the bonus symbol.