Technology
7 Google Chrome Extensions to Make Your Day Productive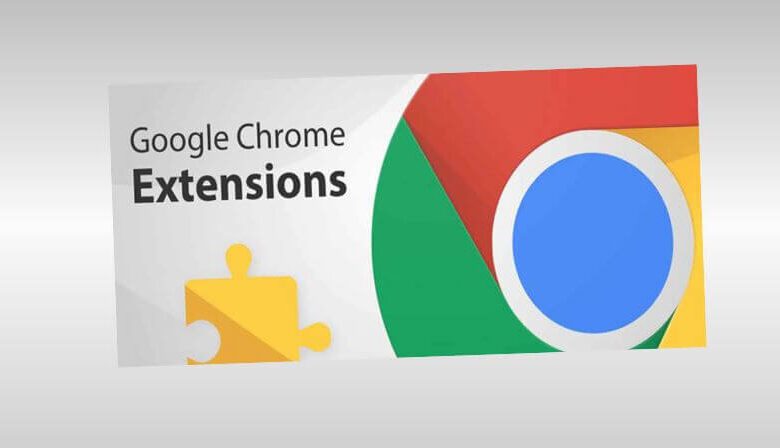 Using the Google Chrome extensions for productivity has become a relief for people who want to get stuff done. From blocking distractions to project management, you can improve your browsing or overall productivity with the help of Google Chrome extensions.
Basically, Chrome extensions are software that provides you with extra functions for your browser. There are over 100,000 extensions available for Chrome. In this space, we will discuss 7 Google Chrome extensions to make your day productive. Here is the list of best chrome extensions.
ClickUp: Tasks, Screenshots, Emails, and Time
Grammarly for Chrome
Save to pocket
BlockSite: Block Websites and Stay Focused
Clockify
LastPass
Noisli: For work/study relaxation
If you are looking for the best chrome extensions for productivity, you must have ClickUp on your list. It is one of the best extensions and is widely used by users.
Suppose you are a product manager and want to create a task list. For this purpose, ClickUp can be your best partner. It has a categorized section of tasks where you can add your tasks. After doing that tasks, they will automatically be removed.
It also adds the URLs and emails, where you can go through them easily.
By using ClickUp, you can easily take screenshots, and you can also edit them very easily.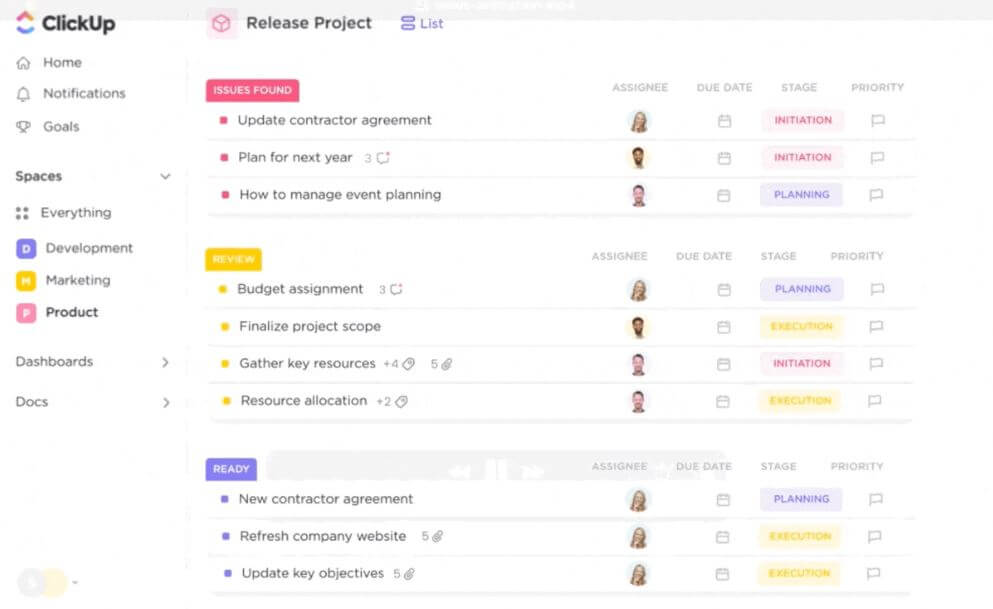 Key Features
You can set a default location for any new task.
You can add hyperlinks.
You can Bookmark a site and save it as a task.
You can take notes with rich text editing inside the notepad in ClickUp.
It can easily be integrated with Outlook and Gmail.
ClickUp's chrome extension can change the way you organize action items in any project. Using ClickUp will be the best choice for you.
It is an excellent extension for everyone-students, teachers, reporters, and even office workers. It will help you a lot in many aspects. If you are browsing the web, it will follow you there. When you start typing, it will also run and clarify your mistakes where needed.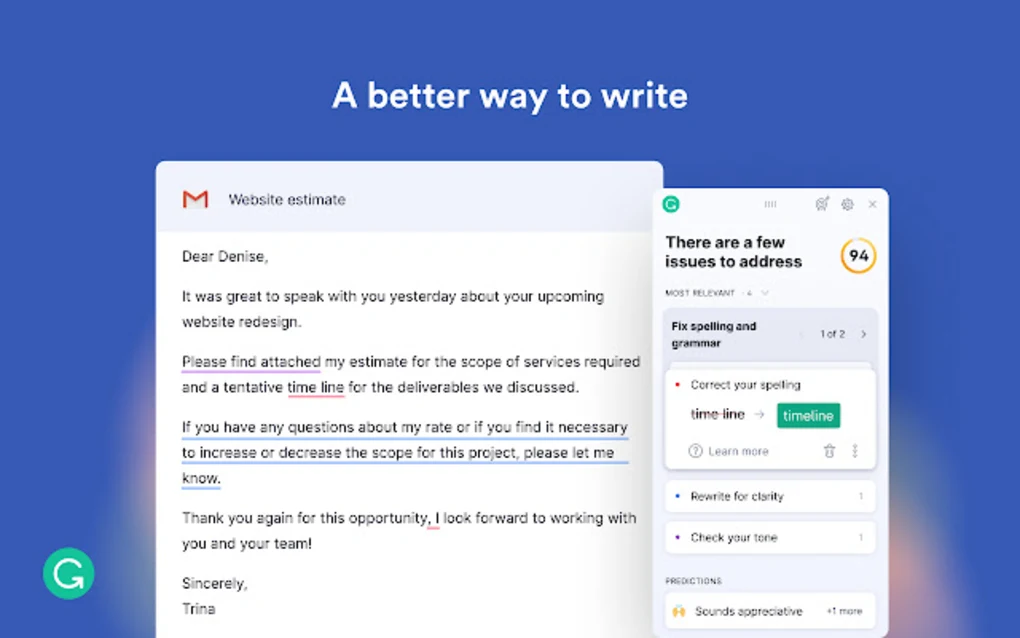 If you are writing any important text or message Grammarly can help you in this regard. It also has a "Plagiarism" section that matches your text to thousands of webs pages and finds identical sentences or phrases. It is a handy feature for reporters, teachers, and students.
Key Features
It has spell-checking capabilities and gives you advanced suggestions.
It has clarity corrections and style adjustment tools.
You can have your Google drive uploads checked for all types of typos.
Pocket's chrome extension is the easiest and fastest way to capture articles, videos, and anything else you find on the web. With only one click, your collected content appears across all your devices in a clean and distraction-free space. You can easily add tags to your saved content. After that, you can easily find your saved stuff.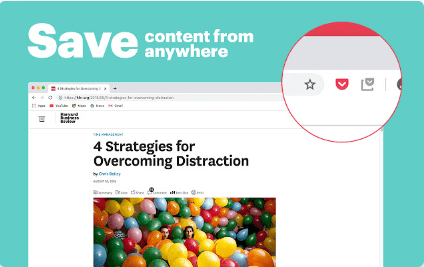 Key Features
It is completely free.
You can add tags to your saved stuff.
You can easily customize this extension according to your needs.
If you are scatterbrained and forget what to do after reading something. So, this extension will be very beneficial for you.
As we have discussed earlier, making productivity a priority is the only way to achieve your objectives. With hundreds of web pages that are ready to provide distractions, you will need an extension that can block all these distractions.
BlockSite is a chrome extension that will help you to block all the distractions occurring during browsing. It helps you to increase your productivity by blocking all the disruptions.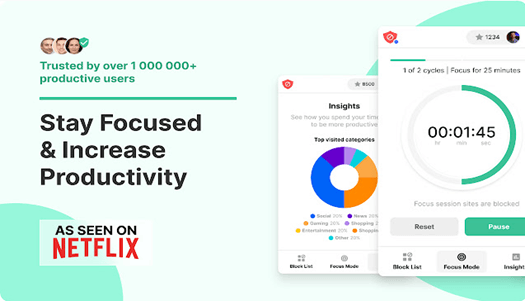 Key Features
You can access it for free.
It has a customized blockage page.
It comes with a time management feature.
It also protects all your passwords.
Clockify is one of the widely used chrome extensions. It is a time-tracking app that allows you to track your activities across the web with a single click at the start of the day.
There is no need to open the app. You only have to start the timer from the extension bar and start your work without any worry.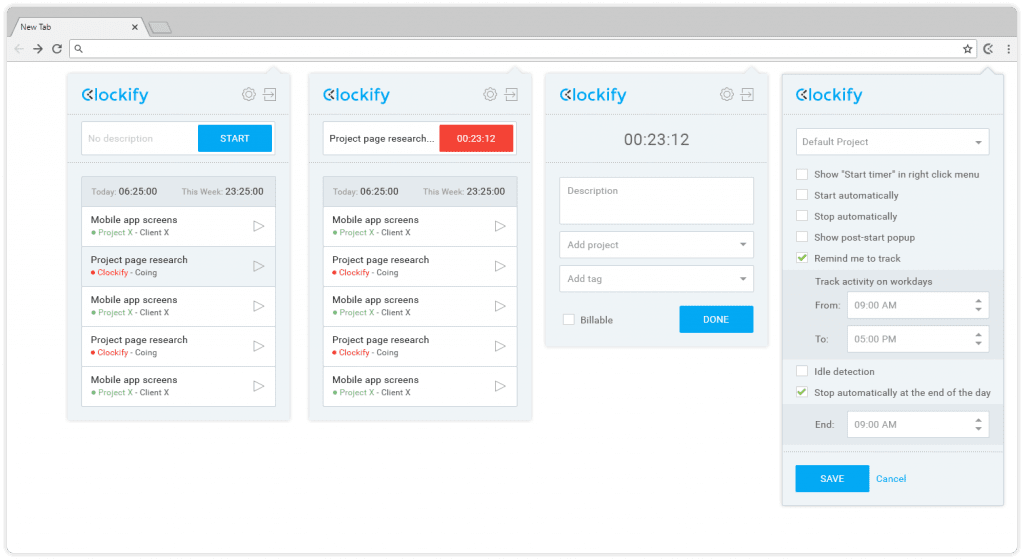 Key Features
It organizes your time entries.
It inputs descriptions and organizes tasks or projects.
Analyze your day and can export the results in pdf.
It also gives you the feature of Pomodoro time, where you can set time intervals for working, studying, and taking breaks.
LastPass has also been people's choice for a long time. Most of us save all our passwords to Google. What happened when you forget your password to Google? At that time, LastPass steps in.
Aside from tracking all your password stuff across the web, you can use LastPass to save all your passwords and credentials.
In case, if you forget your Google password LastPass can be your helper at that moment. It simply saves all your passwords and saves you from different types of malware attacks.
Key Features
It is completely free.
Manages all your passwords at one click.
No need to worry about safety as long as multi-factor authentication is running.
It is one of those chrome extensions especially made for increasing your productivity. If you are suffering in doing your work, you can Noisli to relax.
However, it is a piece of software that contains different variants of sounds that helps you to keep yourself relaxed.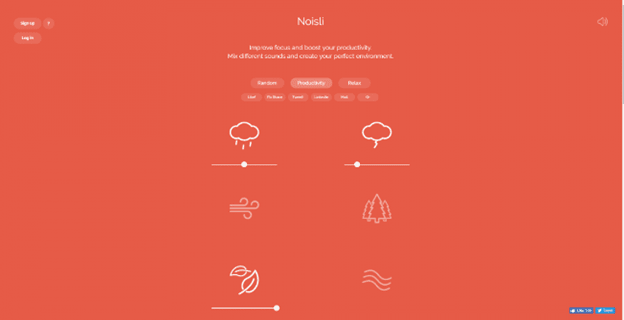 Here is the interface of Noisli. You can easily go through the sounds according to your mood. If you want to enhance your productivity level this chrome extension will help you a lot in this regard.
Key Features
You can sign up here for free.
You can hear sounds like falling rain, a storm, fire cracking, wood noises, and many more.
It is very useful while you're working, and the background sound is distracting you.
All in all
In this article, we talked about the best Google Chrome Extensions that would make your day productive. Chrome extensions are developed to facilitate the users. Apart from Chrome extensions, there are several apps available to make your day more productive.
Here are all our efforts in your hands. Hope you liked it. If so, share it with others.