Technology
The Complete Beginner's Manual To QuickBooks Hosting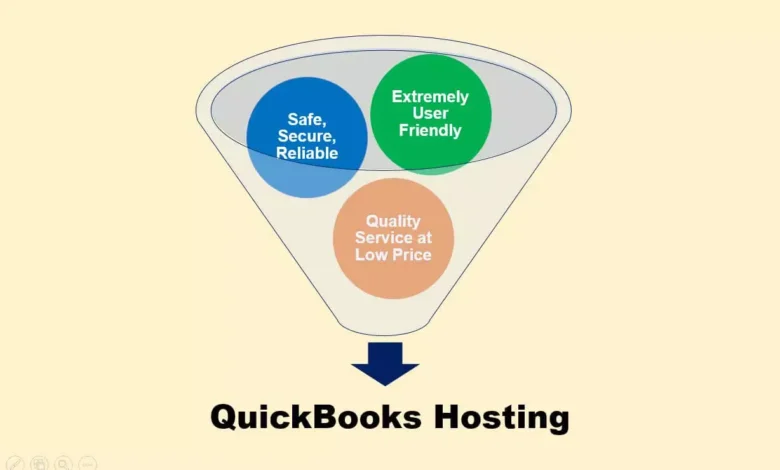 QuickBooks hosting allows you to access your QB software anywhere, anytime, and your locally-installed hardware is hosted on a cloud server, which indicates that you aren't tied to just one machine or device. Instead, you can connect to the internet and access your software from a PC, smartphone, or tablet. QuickBooks Enterprise Hosting Solutions enhances the mobility of QB, making it easier to access your data and collaborate with team members.
Hosting allows you to store your software and data files on a third-party firm's cloud server. This means that you can access your QB Desktop software — and all the data stored within — from anywhere, whether it's your computer at home or the office or a mobile device. QB hosting allows you to continue using the software you love without mobility limitations.
The Benefits of Quickbooks Hosting
So, why should you consider investing more money in QB hosting? There are several advantages to QuickBooks hosting:

1. Improved Collaboration
The mobility offered by QB hosting is also important for businesses with multiple QuickBooks users. QuickBooks won't have to be installed on multiple devices, and users aren't restricted in accessing the software. This allows numerous users to access the software whenever they need to from anywhere.
2. Access Quickbooks Anywhere
For many small business owners, this is the selling point of QB hosting: you can access QuickBooks files on Cloud Desktop Service from anywhere. As a result, you no longer have to be anxious about being tethered to one computer.
Need to complete an accounting task on the go? No problem — with QB hosting, you can access your software with your tablet or smartphone. Use a Mac at the house? QuickBooks hosting gives you remote access, so you can effortlessly view your Windows-based software on your other computers and devices.
3. Lowers It Costs
Some businesses opt to have their private servers for hosting QuickBooks. This can get quite spendy when you add setup fees, maintenance fees, and other expenses. Using a remote server via QuickBooks hosting isn't free, but it can be far less expensive than having an onsite server.
4. Keeps Data Safe
A lot of confidential data and information is stored within your accounting software. To prevent losing this data, you may save important reports and data on your PCPC, or maybe you've taken it a step further and uploaded your information to the cloud.
But what happens if you lose your laptop or a tragedy impacts your computer — and the necessary data stored within? From hackers to disasters, it's essential to safeguard your private information. With QuickBooks hosting, several safety and security measures are taken to ensure that you — and only you — have access to your data.
Conclusion
With a detailed understanding of QuickBooks hosting, you will find it easier to make an informed choice and plan to leap your business. Apps4Rent is one of the finest QB hosting providers, which helps thousands of clients and provides 24/7 Support all over the United States.
They even specialize in providing IT consultation to companies that require assistance in migration services, like the process of exchange to Office 365 migration into business processes.