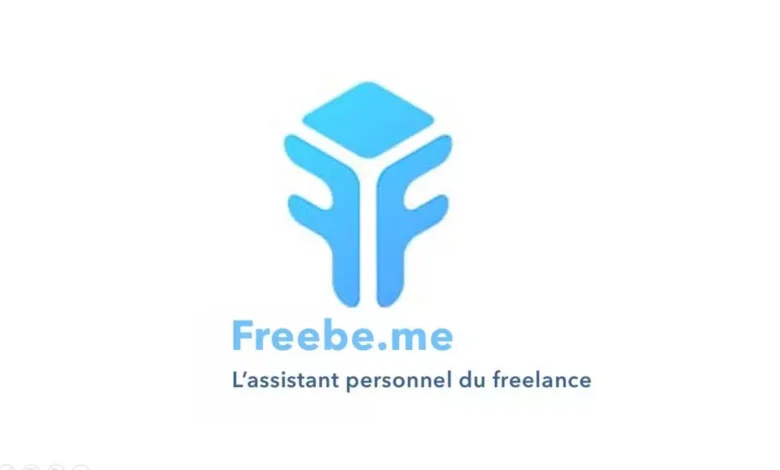 Are you a freelancer? Do you feel like you spend too much time on administrative tasks instead of doing the work that you love? If so, Freebe is the solution for you! Freebe is an intelligent and intuitive management tool made in France that will help you streamline your administrative tasks.
With Freebe, you can easily manage your finances, clients, projects, and more. In addition, there's now a mobile app to take your freelance Dashboard everywhere with you!
Main Features of Freebe
With the help of Freebe, you can manage and optimize your daily freelance activities along with your client, invoicing bank synchronization, and your turnover declaration.
Features of Freebe include:
Automatic invoice generation and tracking
Easy client management and communication tools
Detailed project tracking and reporting capabilities
Budgeting and financial planning tools
Customizable workflows to suit your business needs
Contact Database
Are you looking for even more features and functionality? Freebe also includes a powerful contact database, which lets you stay organized and connected with your clients and contacts. With Freebe, you'll always be in the know when it comes to your business.
Customizable Invoices
In addition to its other powerful features, it also offers customizable invoices that you can quickly generate and send to your clients in just a few clicks. So whether you need to keep track of payments or manage recurring billing, it has everything you need to get the job done.
Tax Calculation
And to help you stay on top of your taxes, Freebe also includes a built-in tax calculator that automatically calculates the tax for each invoice. With this tool, managing your finances has never been easier.
Some of the features and functionality of Freebe is also graphically represented: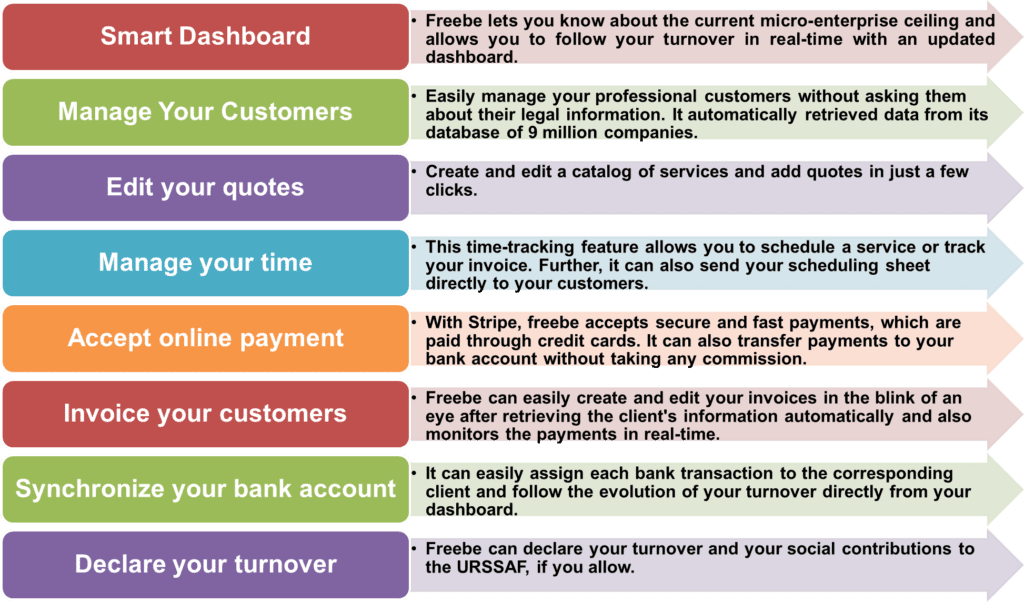 Pros and Cons
Like all tools, Freebe has its advantages and disadvantages. Some of the pros include:
Intuitive and easy-to-use interface
Powerful, customizable features that let you manage all aspects of your business with ease
Free and affordable pricing plans to suit a variety of needs and budgets
Some of the cons include the following:
Limited customer support options, especially for users of the mobile app
Potential security vulnerabilities due to its cloud-based nature
Complex features and functionalities that may be difficult to navigate for less tech-savvy users
Alternatives of Freebe
If you're looking for alternatives to this management tool, a few options may interest you. For example, some of the top competitors include QuickBooks Online, and Expensify.
These tools offer powerful features and functionalities that can help you streamline your administrative tasks and boost your productivity as a freelancer. However, Freebe remains one of the top options on the market.
Freebe vs Quickbooks online
When comparing this with Quickbooks online, it's clear that Freebe is the superior choice. While both tools offer powerful features and capabilities for managing your administrative tasks as a freelancer, Freebe stands out thanks to its simple and intuitive interface, robust customization options, and affordable pricing plans.
Additionally, it has several key advantages over Quickbooks online, such as its user-friendly mobile app and comprehensive tax calculator.
For these reasons, if you're looking for an easy way to manage your finances and streamline your administrative processes, Freebe is the tool for you.
You may also like: The Complete Beginner's Manual To QuickBooks Hosting