Technology
How to Choose a Recruiting Software for Your Recruitment Agency?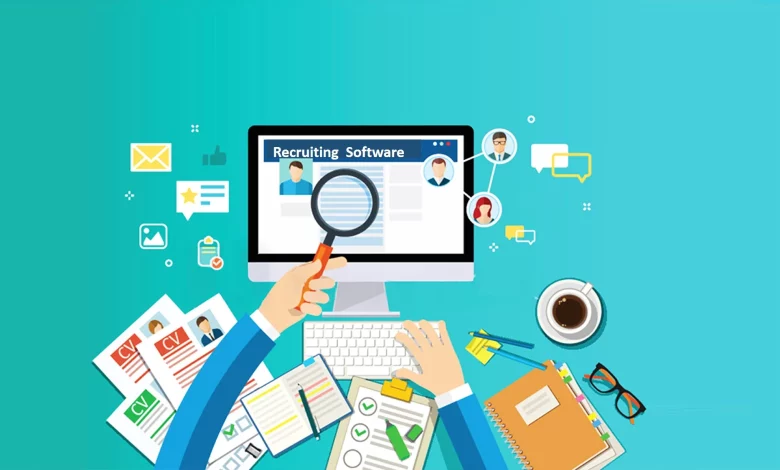 Did you know that finding the right talent for your company can be as tricky as trying to solve a Rubik's Cube blindfolded?
Well, fear not because investing in a recruiting software can be the ultimate cheat code to level up your recruitment game!
Did you know 68% of HR professionals claimed that investing in recruiting software is their "not-so-secret" mantra to boost recruiting performance of their team?
Interesting, right?
But at the same time, choosing the right software can be pretty overwhelming with so many options available.
We've created this "step-by-step" guide to help you select the best recruiting software because of this. So continue reading and get ready to hire like a master!
1. Determine why you need a Recruiting Software.
There is no doubt you do! But WHY? It may be any reason, like:
You are struggling to manage candidate information efficiently, with your team drowning in paperwork.
Your hiring process is taking too long, causing you to miss out on top talent.
You are finding it difficult to maintain consistent communication with candidates, resulting in a poor candidate experience.
You are searching for better collaboration tools within your recruitment team to improve overall efficiency.
You are looking for a more effective way to post job listings and attract qualified applicants.
You need help analyzing your recruitment metrics and identifying areas for improvement.
Your agency needs help staying compliant with various labor laws and regulations throughout the hiring process.
Your current recruitment workflow doesn't facilitate effective scaleup, making it difficult to adapt to your agency's growth or changing hiring needs.
Whatever it is, identifying your "pain points" will help you select the best software for your needs.
2. List down the features that you NEED in your recruiting software.
Now that you know your "why," it's time to get specific. Make a list of must-have features for your software.
For instance, if you manage a remote team, you might want a recruiting software compatible with mobile devices, for added work flexibility.
Similarly, there are many other features that you might want to add to your checklist: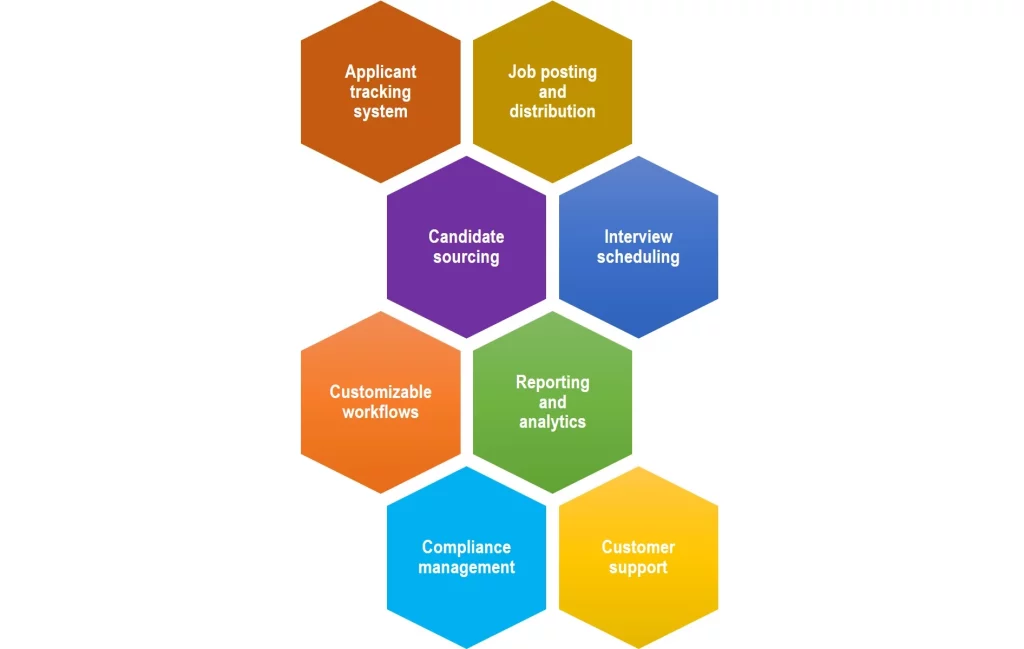 Applicant tracking system (ATS): A centralized system to manage and organize candidate information, track their progress, and monitor communication throughout the hiring process
Job posting and distribution: For easy creation and posting of job listings across multiple platforms, such as job boards, social media, and your company's career site.
Candidate sourcing: This feature allows you to leverage built-in tools to find and engage with potential candidates, including resume parsing and keyword search functionalities.
Interview scheduling: For automating and streamlining the process of coordinating interviews between candidates and your team, including calendar integrations and reminders.
Customizable workflows: Most modern-day recruiting software allows users to personalize the hiring process to match their agency's unique requirements and hiring stages.
Reporting and analytics: To be able to access valuable insights into your recruitment efforts for identifying trends and making data-driven decisions
Compliance management: To ensure your agency adheres to relevant labor laws and regulations, minimizing potential legal risks.
Customer support: Robust and responsive customer support to assist with any software-related issues, provide guidance on best practices, and ensure a smooth user experience for your recruitment team.
These essential features will be the backbone of your ideal recruiting software.
3. Add some "nice-to-have" features.
With the essentials covered, including some "nice-to-have" features like:
AI-Based candidate matching: This feature will allow you to utilize artificial intelligence algorithms to automatically rank and match candidates to open positions based on their skills, experience, and compatibility.
Video interviewing capabilities: Wanted to conduct and manage video interviews directly within the platform, streamlining the remote interview process? You might love adding this feature to your search.
Social media integration: You will want this feature to connect your recruiting software to social media channels for effectively sourcing candidates, sharing job postings, and engaging with potential applicants.
Employer branding tools: It will help you customize your job postings, application forms, and career pages with your company's branding, enhancing the candidate experience and promoting your employer brand.
Gamification features: For engaging candidates with interactive assessments, quizzes, or games that will help you evaluate their skills and cultural fit.
And, of course, the list can go as long as you wish.
But the key is that these features will give your software an edge and improve your recruiting experience.
4. Check what recruiting software your competitor is using.
What helps more than knowing what your competitor is doing? Knowing what they are using to achieve their result.
Find out what recruiting software they're using and see if it has features that you find interesting or relevant. It could be a great starting point for your search.
You can either use the same software if it fulfills your requirement or look for a better one.
5.      Can you afford "that" Recruiting Software?
Budget matters! Before falling in love with any popular/ideal software, ensure it fits within your budget.
Compare prices and see if you get the best deal for your buck.
Remember, it's not about the most expensive tool but the one that delivers value for your investment.
6.      Look for more software that matches your checklist
Don't stop your search, keep looking for more software. Here are some places you can browse for a recruiting software
Professional networking groups: Join online forums or social media groups where HR and recruitment professionals share their experiences, recommendations, and insights.
Industry conferences and trade shows: Attend HR or recruitment-focused events to learn about new software providers and stay updated on industry trends.
Ask for referrals: Contact your professional network, colleagues, or industry peers for recommendations and insights on the recruiting software they've used or heard about.
Software review platforms: Utilize comparison websites that compare features, pricing, and user ratings for different recruiting software options.
Vendor websites: Visit the websites of recruiting software providers to gather information on their deals, request demos, or even engage in live chats with their sales or support teams.
Industry blogs and publications: Follow HR and recruitment blogs or publications that share reviews, updates, or insights on recruiting software solutions.
Compile a list of options that match your requirements.
7.      Consult your team and other stakeholders
Your team's input is invaluable! Share the list of HR software you are interested in with them and gather their thoughts.
Mind that they'll be using the software, too, so it's essential to consider their opinions and needs.
8. Book a demo
Once you've narrowed down your choices, book a demo for each option. It will give you a hands-on experience of how the software works and help you decide if it's the right fit.
9. Make the final purchase
With that, you've done your homework, consulted your team, and tested the software – it's decision time!
Choose the recruiting software that best suits your needs.
There you go! You have your ideal recruiting software. Now, start leveraging it to the fullest.