Technology
Learning Management Systems: What Are They, And How Do You Choose One?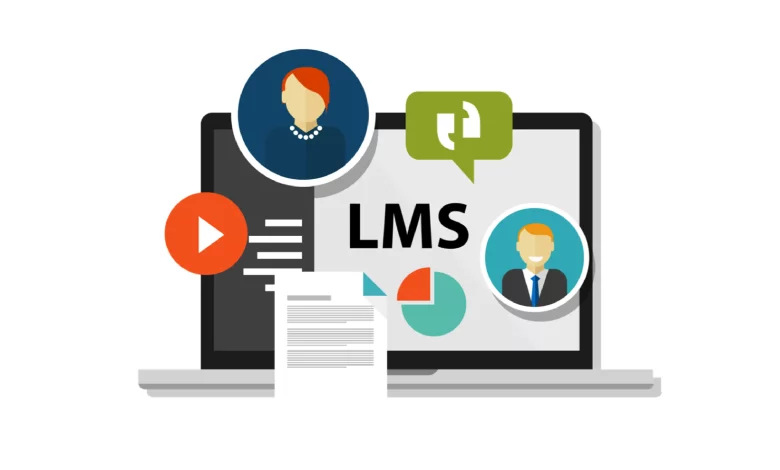 Learning Management Systems (LMSs) evolved from cumbersome eLearning course delivery systems to comprehensive online learning platforms with course-building, administration, and analytics functions, thanks to increased demand and funding.
The corporate sector started utilizing and modifying LMS software in the early 2000s to meet their learning and development (L&D) requirements. Today, 79% of all LMS users aren't in the education sector, and corporate LMSs represent a $2.5 billion market.
Use of LMSs
The entire life cycle of the learning process within a firm is managed by learning managers with the aid of LMSs. Learning Management Systems are used by businesses to create online courses for staff training and education.
They are a necessary tool for any business that wishes to run extensive online learning programs.
While some LMSs allow you to build directly on their platform, others demand that you use a separate authoring tool.
Teams in charge of learning management use their LMSs to organize, store and deliver courses to staff members as needed.
A robust Learning Management System enables administrators to keep track of employee development, view data, and reassess the effectiveness of their learning initiatives.
From academic concepts to extracurricular activities, tools like Blackbaud software supports the entire student journey.
LMSs are also utilized by learning managers to oversee corporate training initiatives. They give users different responsibilities and rights to distinguish between professors and students.
Administrators set up subject-specific tracks or build specific courses that staff members take (for example, an onboarding track for new product managers or a sales training track). They can then monitor the development and feedback of each employee.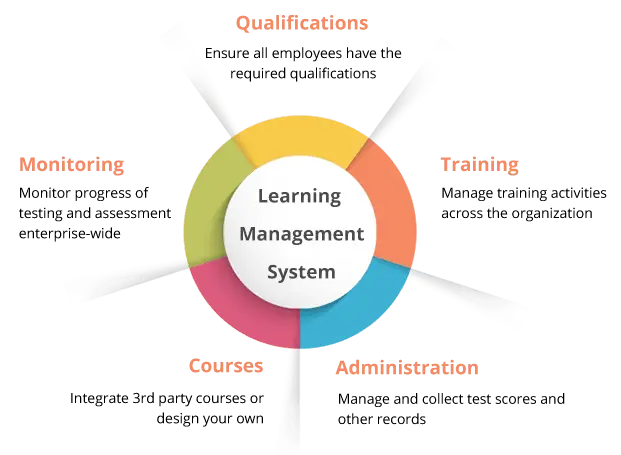 Why your Business needs a Learning Management System?
An LMS may seem significant for a business developing its online learning capabilities but is a crucial investment. A dedicated L&D department is unnecessary to reap an LMS's benefits.
Anybody within the organization may easily design and distribute courses thanks to an innovative LMS, especially one with a collaborative learning tool.
The most effective approach to managing an online learning program is, by far, an LMS for both administrators and learners. Ad hoc solutions like YouTube video lessons, instruction manuals, and webinars will only go you so far.
While you can communicate some material this way, you can only develop a structured learning program with a Learning Management System's capabilities.
Your learning programs will experience a significant increase in efficiency and efficacy when you switch from in-person or informal online learning programs to a comprehensive online learning system.
Without a developer's assistance, learning managers may swiftly create comprehensive courses using a Learning Management System. Employees can quickly discover the necessary information because all the critical data is kept in one location.
Each path may be reused and updated unlimited times; an online learning program can scale quickly alongside the business.
A platform for collaborative learning goes one step further by democratizing the learning process, relieving some of the burdens of learning managers, and giving staff members additional authority to request and design courses.
Employees express their learning needs clearly, making conducting a practical training needs analysis more superficial.
Courses are easy to take and have a more significant impact, thanks to a Learning Management System (LMS). Employees may learn whenever and wherever they want with the help of an LMS, allowing them to set their schedules and paces for learning.
Employees are more likely to really complete online training courses if it is simple for them to do so.
Administrators can monitor completion rates to ensure that staff members are utilizing the tools at their disposal. Employee feedback and back-end statistics assist in guaranteeing that training is worthwhile and of high quality.
Make informed choices about emphasizing successful courses and modifying or eliminating unsuccessful ones. This results in more efficient resource management and improved learning programs' ROI.
Conclusion
An LMS is a piece of software used to manage online learning initiatives, as was mentioned above. These platforms make it easier to learn online and offer a sophisticated way to design, organize, and deliver courses. All other online learning solutions were born from Learning Management Systems.
Several new varieties of online learning systems have emerged as online learning science and technology have advanced.
A brand-new category of online learning software called collaborative learning platforms decentralizes the learning process to foster a more democratic learning environment.