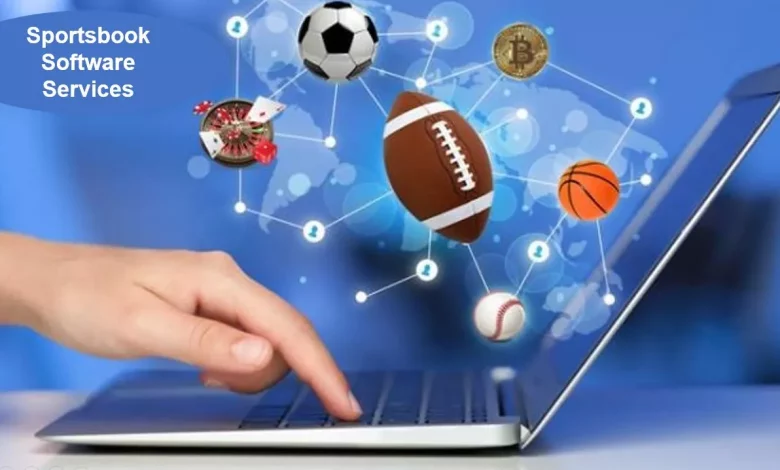 Modern bookmakers use sophisticated sports betting software while taking sports bets; they partner with sports betting software providers to offer first-class, white-glove betting services, regardless of whether we're discussing a pre-match or in-play betting (real-time live betting).
Online casinos may garner all the attention, but a good, user-friendly software platform can influence user experience, especially on online betting websites. In this article, we'll provide an overview of the sportsbook platform Ace Per Head sportsbook software provider provides.
Why this?
Ace Per Head has provided online bookmaking software solutions since 1998 and has ranked #1 in customer service for four years. No matter how many players a customer has, they provide white-glove service. Modern cutting-edge technology, paired with more than 24 years of experience, ensures their sports betting platform's functionality, efficiency, and security.
Ace Per Head can help you bring your sports betting business to the next level by providing a first-class service in all areas. Or corporate culture supports excellence, our partners know about sportsbook solutions, and they deem every client as important — your success is their success.
Below you'll find a more comprehensive list of what their service offers.
All Major Sports are Available
This platform offers the most comprehensive Sportsbook in the whole industry, with the sharpest lines up to the second. They provide odds on all major sports, including the NFL, NCAAF, NBA, NCAAB, NHL, and MLB, along with live betting, props, and futures.
Additionally, players can place bets on weekly sporting events, such as tournaments, every major soccer league, boxing, mixed martial arts, Canadian and arena football, driving sports and even political elections, world entertainment awards, and the last two digits of each day's closing price, and even esports and horse racing.
By choosing our platform, you can provide players with thousands of betting options, including straight bets, if-win alone, if-win-or-tie, action reverses, teasers, parlays, round robins, and more.
Access the Sportsbook Your Way
The platform is designed to cater to players and bookies, particularly the latter. This online sports betting software solution grants access to your sportsbook and its multitude of management and risk management tools that allow you to manage your player sheet while sipping a beverage and sunbathing in a tropical paradise.
Thanks to their price-per-head suite of services and management systems, you can run every part of your company from anywhere in the world. Review your finances, change player restrictions quickly and easily, and even change odds from any internet-connected device.
You don't need to be concerned about security because it protects your company's information with cutting-edge internet security procedures.
Easy-to-Use Interface
Each of the aforementioned online sportsbook betting options is only one click away. This online betting solution fully encompasses a website, mobile site, and phone service, so bettors can place bets and get a ticket confirmation number via a phone, tablet, or computer.
The sportsbook also features a live chat tool in each player account so that if a player or agent has a query, they can immediately use it to contact a website representative. Players are only permitted to perform what the agent has set them up to do, and all communication recordings are recorded on file.
A player will be told to contact their agent if they inquire about something that is not permitted.
On top of everything, the company will work with you to implement their software solution into your website's design by offering website skin insights from both the player's and bookie's perspectives.
Though they specialize in custom services, you can maintain the recognizable look of your website and connect their software through an API. Their IT team will be happy to ensure a smooth transition.
Up-to-the-Minute Stats
Each player can also view their current balance, available balance, and amount at risk of any live event in real-time in the sportsbook. There are additional tabs for seeing any open wagers still pending and for viewing the player's history of graded wagers.
Additionally, each player account has an inbox function that enables agents and players to send messages to one another.
These messages are instantaneously available in the account and have an exact date and time stamp that shows when they were sent and whether they have been received, which is excellent for establishing databases or questions.
More Than Just a Sportsbook
They're more than just a sportsbook; their white-label sportsbook solution is among the most flexible betting software on the betting market, and they're continuously collaborating with software development teams to improve the betting experience provided by their service.
Their experienced software developers quickly issue updates, remove glitches, and implement new features. This allows the platform to extend beyond sports gambling alone and enter the sphere of online gambling as a casino platform. Their service accommodates virtual and live casinos, Texas Holdem, and a VIP betting room.
Live Chat Feature
As previously stated, they offer 24/7, all-year-round customer service for the customers and their players. With their website accessible on all platforms, their American-English-speaking staff is always available. You won't have to deal with hard-to-understand accents found in outsourced call centers.
On the other hand, players are provided with wagers, check odds and other types of help around the clock. No other bookie software has this level of service, as many domestic services tend to "close shop" to avoid paying night shifts to their customer support staff.
Summary
Combining all the features described above clarifies why they're at the top of the online gambling industry. Their service provides experienced account managers and management teams comprised of seasoned professionals familiar with the industry's ins and outs.
On top of everything said, Ace Per Head strives towards improvement and constantly searches for new and creative ways to improve its service. Our service provides visionary insight that allows you to foresee business opportunities before your competition, thus giving you a competitive edge. Sign up for Ace Per Head today.