Technology
The Top 6 App Development Trends to Watch in 2023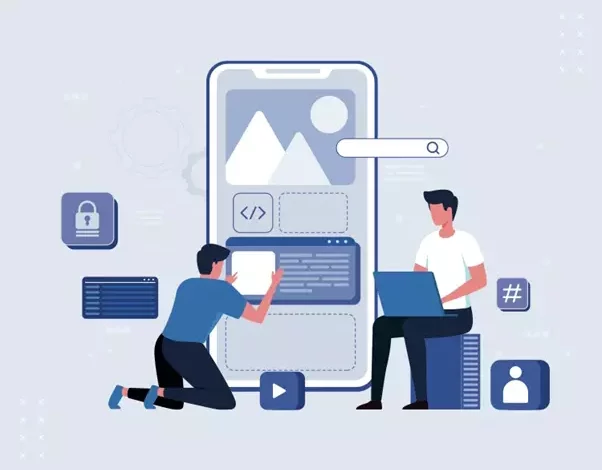 The market for creating mobile applications is constantly changing. Mobile app trends are directly influenced by customer desires, technological developments, and a broad variety of other variables.
Keeping up with current trends is undoubtedly the most important factor in becoming successful in this field.
To effectively serve their customers, mobile app resellers must stay current with emerging developments and work with a startup app development agency. The same is true for creators and producers of content who are ready to employ mobile development to grow their careers.
Top Trends in Mobile App Development
More advanced solutions than ever before may be provided to the market by integrating new technologies like AI, Blockchain, or VR. Let's examine each factor influencing the sector.
ML and AI
When discussing developments in mobile app development last year, artificial intelligence (AI) dominated the conversation.
AI is dominating practically all markets, from enhancing the consumer experience to displacing human assistance (for example, the google assistant on mobile devices).
Could machine learning lag behind artificial intelligence, given that it is now at the forefront?
Together, these two technologies are striving to enhance solutions, identify trends, and accelerate and simplify business processes for all parties. In fact, in recent years, attention has been focused on AI and machine learning.
Because they change even fundamental ideas, they significantly influence the mobile app development market. The IT sector will get more familiar with technology and several of its components this year. Making apps cross-platform will help you as a company of developers.
More Attention on UX/UI
Given the tiny size of mobile devices, a clean and basic design is always appropriate. The preference for simple, minimalist UI among smartphone users has been increasingly pronounced in recent years. Content is easier to read and understand because of this design.
User interface (UI) and user experience (UX) are now more important than ever in the realm of mobile app development. Why?
Because consumers increasingly utilize their mobile devices for purposes other than merely making and receiving calls and emails. They use them for various things, including shopping, banking, entertainment, and more.
Mobile app developers must ensure their programs are aesthetically pleasing and simple to use.
Apps for Clothing
If you've been following the tech industry this year, you may have seen a rise in wearable technology. Fitness bands, smartwatches, and the newest trend in stylish timepieces are all examples of wearable technology.
This is significant because these consumer goods are part of a new class of well-liked items that might fundamentally alter how we live our everyday lives. These cutting-edge gadgets are being hailed by many as technological game-changers.
Businesses that continue to spend money on mobile app development services that provide their consumers with a great digital experience on smartwatches and other wearables will have a clear advantage over rivals.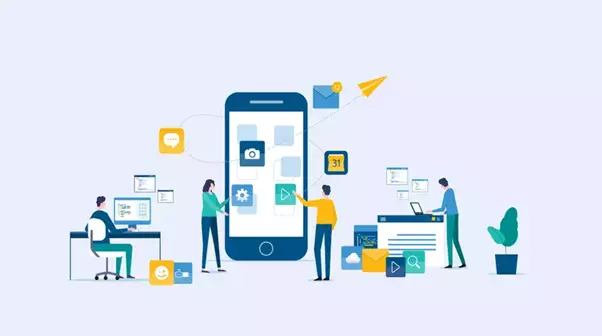 For companies to benefit from the rising popularity of mobile devices, they need an app strategy.
Growth of 5G
5G technology has long been linked with jargon, but it has gained popularity this year. As technology firms started integrating 5G at full scale, the market started to see products with 5G capabilities.
By the end of the next year, there should be 660 million cell phones having 5G connectivity, or 47.5% of all smartphones.
Blockchain Technology's Rise
Blockchain is gaining attention for a good reason because of its capacity to transport information securely and provide access to certain services without the involvement of a third party.
Due to the advantages of Blockchain's safety, business entities, particularly banks and financial institutions, are getting interested in it.
Big Data
Most often, enterprise-level software or solutions are associated with big data. Big data is used by several digital industry heavyweights, like Amazon and Uber, to monitor consumer behaviour, improve predictive analytics and data, provide excellent customer service, and empower end users to make smarter decisions.
They benefit from higher ROI in addition to being able to meet the needs of their customers better.
Conclusion
The creation of mobile apps is evolving continually. You won't be able to maintain competition if you continue to develop applications utilizing knowledge from two or three years ago.
Industry trends for mobile apps may make or break your project's success. You might regard the mobile app trends for 2023 as your holy book if you're a reseller or a mobile app development firm. You may have an advantage in your field by doing this.