Technology
How to Convert HEIC to JPG – Know Before You Go!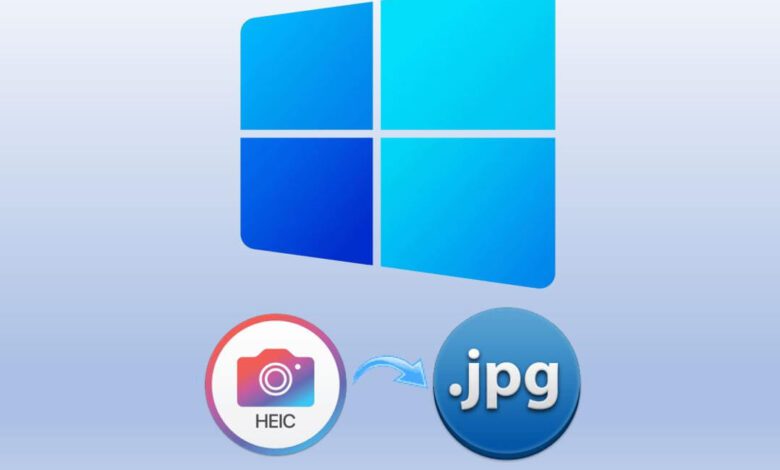 Yes, in 2017, iOS11 and macOS High Sierra launched; this was the time when (High-Efficiency Image Container) came as the default (standard) Apple image format around the globe.
You can find that when you click a photo using your iPhone or iPad, they are stored within .heic file extension. The HEIC files are entirely by iPhone 7 and later models processing with iOS 11.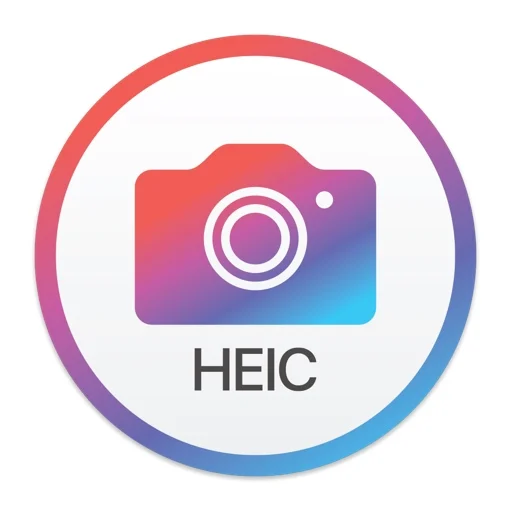 However, HEIC Apple photos come with technical or compatible issues when shared from iOS devices to computers, Android mobiles, and even the cloud system.
Keeping this in mind, a source of theonlineconverter.com developed an online HEIC to JPG converter that lets you convert HIEC Apple photos to regular JPG image format.
Once you convert the Heic file to JPG image, your converted image can be accessible or viewable on all devices and OS (Operating Systems).
Well, come back to the point again, here we identified some best HIEC file to JPG converter that let you export HEIC as JPEG image format without losing the quality.
Imazing:
Although numerous converters are available to turn HEIC into JPG, choosing the accurate one seems daunting. However, iMazing provided you with natural assistance with its best HEIC to JPG converter that lets you save HEIC as JPG image by using resolution and quality adjustment.
Besides that, this converter is loaded with certain additional level settings regarding exporting HEIC Apple photos as PDF files. The upside is that you just need to stick with "Drag n Drop files or folders" features and let this HEIC file to JPG converter do all remaining for you.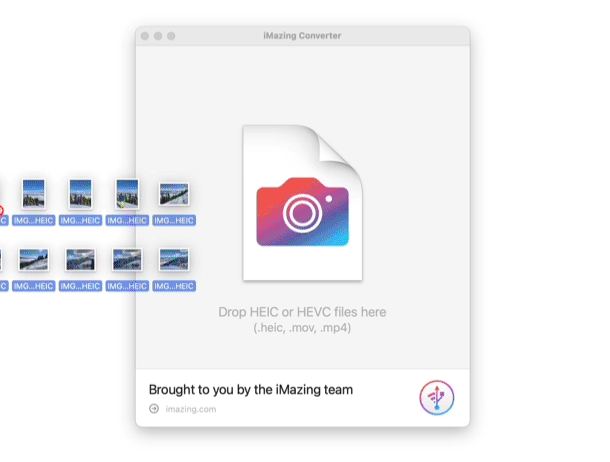 Also, your file's privacy does matter with this handy converter, and once the files are transformed, they will be automatically erased from the file storage source.
Keep in mind that this program comes with a desktop version, meaning you have to install it to process the conversions from HEIC Apple photos to JPG regular raster files.
How to Convert HEIC to JPG using Imazing?
Step #1:
Initially, you need to download the iMazing software and launch it
Step #2:
Very next, you need to drag and drop existing HEIC Apple photo into this HEIC to JPG converter
Step #3:
It's time to select for either you need to convert to HEIC or JPG raster image
Step #4:
Then, you simply have to drag to set the Quality slider and make click on the "Convert" button.
Step #5:
Finally, choose the option where you aim to save the newly converted regular JPG image format and hit the "OK" button
Copytrans:
CopyTrans is another optimal source that functions explicitly as HEIC to JPG converter for Windows to export HEIC as JPG for free. No quality and resolution loss while transforming Apple Photos into regular JPG raster graphic files.
Although this converter is not packed full-fledged, it still did its best to provide optimal results.
Once you have installed the CopyTrans, all you need to do is right-click on the HEIC Apple file format and attain the option for converting to JPG raster image format with this converter assistance.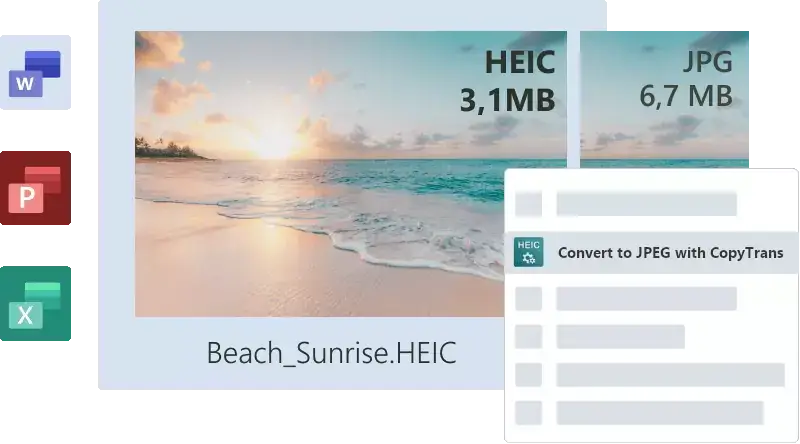 Quit worrying since it keeps your Apple HEIC photos and JPG images safe and secure, even never sharing them with anyone, and no one can access the files.
However, this best HEIC file to JPG converter is mainly designed for iOS dependent devices.
This means you can only use Apple devices to turn HEIC into JPG regular image format.
How to Convert HEIC to JPG using Copytrans?
Step #1:
Choose the HEIC Apple Photo format and drop it into the main interface of this HEIC file to JPG converter.
Step #2:
Now, hit the "Convert to JPG" button that is provided around the main toolbox where you dropped the HEIC files for conversion
Step #3:
The transformed JPG image will appear in the same folder
Theonlineconverter:
This is one of the most full-fledged online web-based applications with different online converters, including the best HIEC to JPG converter. It can be considered for high-quality transformation from HEIC into JPEG graphic file format.
Besides that, another tool lets you convert all HEIC files into an editable PDF document format without impacting the quality of images.
The most promising parameter of this HEIC photos to JPG converter is that once your files are processed, they all are automatically deleted from the server source. Visit theonlineconverter right now to deal with different images, audio, videos, documents, kindle, and PDF formats for free of cost.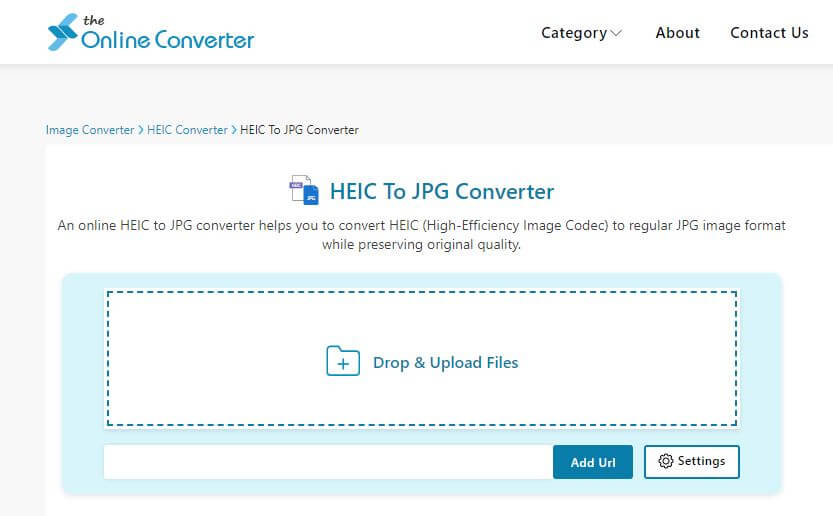 Even you can add multiple HEIC Apple photos into the drop-zone area and let this converter provide you with multiple JPGs. A few hits involve making JPG regular image from the uploaded HEIC Apple photo.
The incredible thing is that this application is loaded with different converters, which all support all OS (Windows, Mac, or Linux) and devices.
How to Convert HEIC to JPG using theonlineconverter?
Step #1:
First of all, launch any browser and navigate to "https://theonlineconverter.com/convert-heic-to-jpg". Once you have reached it, now it's time to drop the collection of HEIC files into the main toolbox.
Step #2:
Now, you need to do is wait for the uploading process; right after that, click on the "Convert" button
Step #3:
Then, make click on the given blue "Download" button, or even you can hit the "Download Zip." button that functions to download all JPG images at once.
Remember that all the above-mentioned HEIC to JPG converter sources preserves the original image resolution while turning files. So, choose one and export HEIC as JPG raster image format. Good Luck!