Reviews
Ronin 4D – A Full Frame Camera for Stunning Shots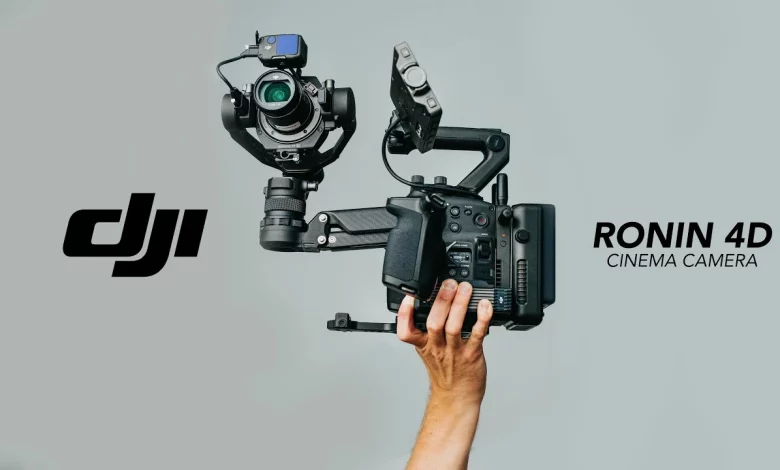 The Ronin 4D is the latest flagship full-frame camera released by DJI, one of the world's leading innovators in consumer drone technology.
This powerful device allows for stunning cinematic shots and accuracy in image stabilization that can capture life-like detail and dimension.
It's advanced features make it an excellent choice for professionals and hobbyists alike seeking to take advantage of the latest technology in digital filmmaking.
The Ronin 4D's cutting-edge design is built with a full-frame sensor, allowing higher resolution photos and videos than any other DJI camera.
With its wide dynamic range, Ronin 4D captures detailed images even in low light settings without compromising quality.
It also has an enhanced image processor that reduces noise while improving color accuracy and sharpness – perfect for capturing beautiful cinematic shots.
Ronin 4D is equipped with intelligent tracking modes like ActiveTrack 3.0, which gives users more control over their shots.
Features of Ronin 4D
Ronin 4D's advanced features, like HDR and 10-bit color depth, provide filmmakers with greater control of their images, allowing them to capture highly accurate visuals.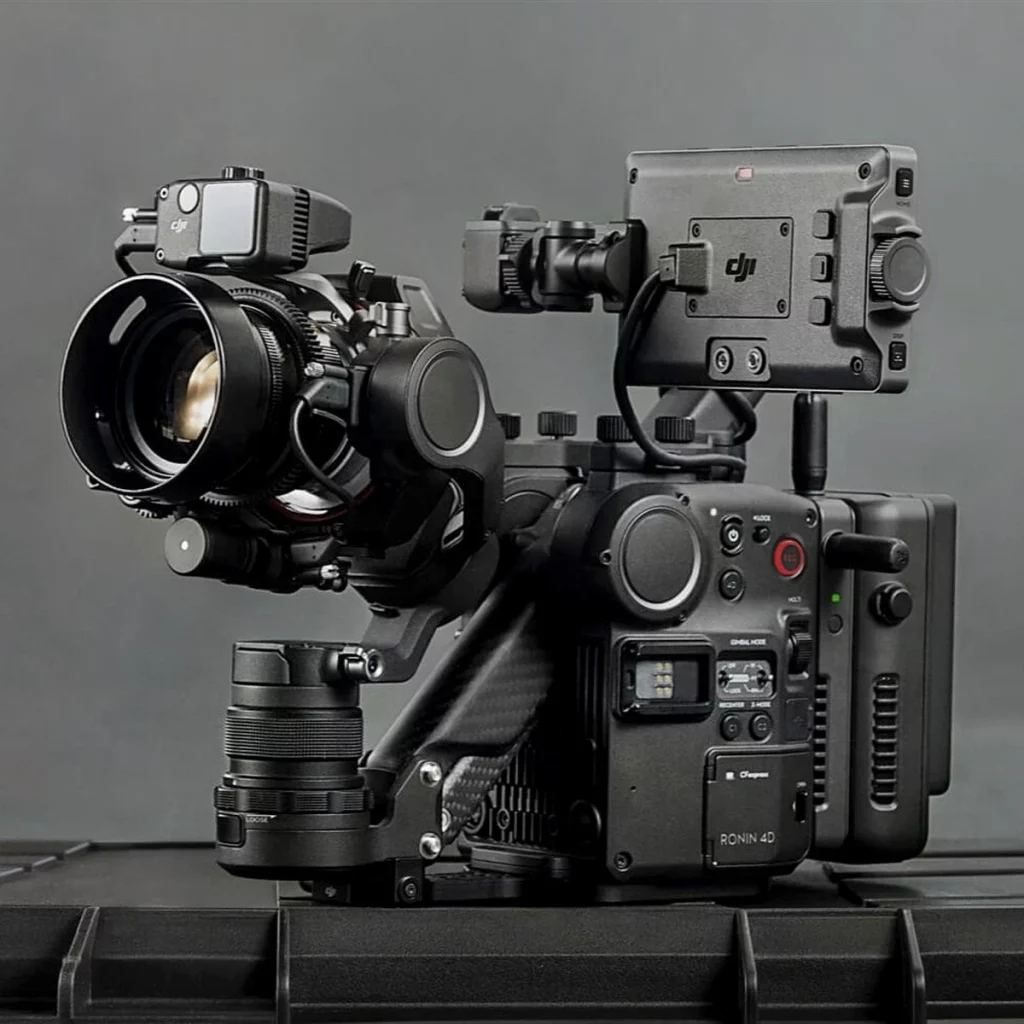 The camera also includes cinematic quality sound recording capabilities, making it perfect for capturing audio and visuals with crystal clear clarity.
Ronin 4D: Full-Frame Camera
The DJI Ronin 4D is a great full-frame camera designed with the professional in mind. It offers incredible clarity, high-resolution capabilities, and impressive lowlight performance, making it perfect for shooting in a wide variety of settings.
The Ronin 4D also provides users with excellent ergonomics, making it comfortable to use for extended periods of time.
With its versatile design, cutting-edge features, and high-quality lenses, the Ronin 4D promises to be an indispensable tool for any professional photographer or filmmaker.
4K Video Recording
The DJI Ronin 4D offers professional-grade video recording capabilities. With its high resolution 4K video up to 60fps, creating smooth and detailed film footage is easily achievable with this device.
Additionally, it can capture crystal-clear stills at up to 24 megapixels for perfect photographic moments.
The huge range of autofocus points and customization options make the DJI Ronin 4D an invaluable tool for any videographer or photographer looking to work with quality equipment.
Impressive Autofocus System and Built-in Stabilization
The DJI Ronin 4D brings professional production value to filmmakers and photographers, offering groundbreaking technology for the industry.
It helps to produce high-quality footage without requiring a large crew or additional equipment by utilizing an impressive autofocus system and built-in stabilization.
The device's robustness and versatility stand out from traditional cameras, making it an ideal tool for capturing smooth images and videos with stunning clarity.
Whether you are shooting landscapes, action sequences, or closeup of tiny details, the DJI Ronin 4D ensures that you get the results you need quickly and seamlessly.
Compatible with a Variety of Lenses
The DJI Ronin 4D is designed to offer professionals a superior full-frame camera experience – and this promise is enhanced by its compatibility with a wide array of quality lenses.
From sleek macro lenses to wide-angle options such as fisheye, this next-generation device offers an impressive array of choices for filmmakers and photographers alike, enabling them to capture the perfect shot.
Whether they need to take wide-angle group shots or detailed closeups, the Ronin 4D has the capability to deliver high-quality results every time.
Wireless Transmission
The DJI Ronin 4D also has built-in wireless connectivity, allowing you to remotely control the camera and share your shots with others. You can also use the DJI Ronin App to control the camera and access advanced settings and features.
Price Tag
When it comes to producing professional and outstanding results, the DJI Ronin 4D fills all of the necessary requirements.
Although the price tag may be hefty, those who have experienced it first-hand have found that it is worth every penny for its features and functions.
This full-frame camera offers unparalleled control for smooth camera movements, precise chromatic & tonal tuning, and high-quality images.
The 4D also features an impressive list of expanded capabilities at a fraction of the cost of other cameras on the market.
Ultimately, the Ronin 4D is designed to make capturing great shots easier than ever before – making this a smart investment for any serious videographer or photographer.
Its starting price is $6,799.
You may also like: A Detailed Review of Nikon Z6 Mirrorless Camera
Specifications of DJI Ronin 4D Camera
| | |
| --- | --- |
| Specification | Description |
| Resolution | 8192×4320 |
| Aspect Ratio | 239:1 |
| Sensor Size | 35mm full-frame CMOS image sensor |
| Screen Refresh Rate | 66 Hz |
| EI Range | 8k/75fps |
| Storage | DJI PROSSD 1TB, CFexpress 2.0 Type B, USB-C SSD |
| Mic. | Built-in 2-ch stereo |
| Monitor Screen Size | 5.5 inches |
| Image stabilization | Mechanical and Electronic Stabilization |
| Shooting modes | Time-lapse, Slow-motion, Panorama |
| Wireless connectivity | Built-in wireless connectivity |
| User interface | User-friendly interface |
| Operating Temperature | Min. -10 C to Max. 40 C |
| Battery Type | TB50 Intelligent Battery |
| Battery capacity | 4280 mAh |
| Operating Time | 2.5 Hours shooting time |
| Charging Time | 1.5 Hours Approx. |
| Dimensions | 309×290×277 mm |
| Weight | Approx. 4.67 kg |
Applications of DJI Ronin 4D
This full frame camera is designed for professional photographers and videographers and can be used for various applications. Some of the most common applications include:
Film and video production: The Ronin 4D's advanced image stabilization and high-resolution sensor make it perfect for capturing smooth and detailed footage for film and video production.
Photography: The camera's high-resolution sensor and advanced shooting modes make it ideal for capturing stunning photographs in various settings, including landscapes, portraits, and action shots.
Travel and adventure photography: This is a great tool for travel and adventure photographers to take shots.
Real estate and architectural photography: The camera's advanced shooting modes and high-resolution sensor make it perfect for capturing detailed images of buildings and interiors.
News and event photography: Its advanced image stabilization and high-resolution sensor make it ideal for capturing fast-moving action and detailed shots of events and news stories.
Time-lapse and slow-motion: Perfect for capturing time-lapse and slow-motion footage, allowing you to create unique and creative content.
Live streaming: With built-in wireless connectivity, DJI Ronin 4D can be used for live-streaming events and shows.
Aerial photography: DJI Ronin 4D can be used with a drone to capture stunning aerial footage and images.
Final Thoughts
Overall, Ronin 4D is the perfect choice for anyone looking to take their filmmaking or photography to the next level.
With its full-frame sensor, enhanced image processor, intelligent tracking modes, and more – Ronin 4D is sure to deliver stunning cinematic results that bring stories to life.
Whether you are a professional seeking quality result or an enthusiast just starting in filmmaking, Ronin 4D is the ultimate device for achieving your creative vision.