Social Media
YouTube Shorts is a latest Short Form Video Trend
Creating and sharing the shortest video content has become very popular across the globe. Some people make it to get publicity, earn money, for advertisement and marketing purposes, and others use it to entertain themselves in their leisure time.
Less engagement is involved in making, sharing, and viewing these short-term video clips, and the people can easily share their views and ideas globally by using a top-rated media platform, i.e., YouTube.
The viewers can also comment, like or dislike and share the contents of their choice to other social media platforms like Instagram, Facebook, whatsapp etc.
Some other social media applications are also providing the same short form video content, but YouTube Shorts are being popular among them. The examples of other applications are:
Facebook Reels
Instagram Reels
TikTok
By subscribing to a specific user's profile, we can follow and get notify as when the latest videos is uploaded by that user.
There may be a lot of videos of different genres, ultimately useful for both types of users, e.g., viewers and publishers, such as Comedy, Technology, News, Information, Business, Arts etc. People make their videos according to their desired category.
The shorts can be watched on desktop and mobile versions of YouTube. But it has become prevalent in the mobile version as it is basically launched, keeping the next generation of mobile creators in view.
How to Create and Upload Shorts on YouTube:
Creating YouTube shorts is effortless. Let's discuss step by step process of making short by using the mobile app:
First, you must sign in to your YouTube account; if you don't have an account, sign up.
Click on the (+) icon placed at the center bottom of the app.

A pop-up asking you to create a short or upload a video will appear. Select "create a Short" (Select upload a video option if you already have a video to upload)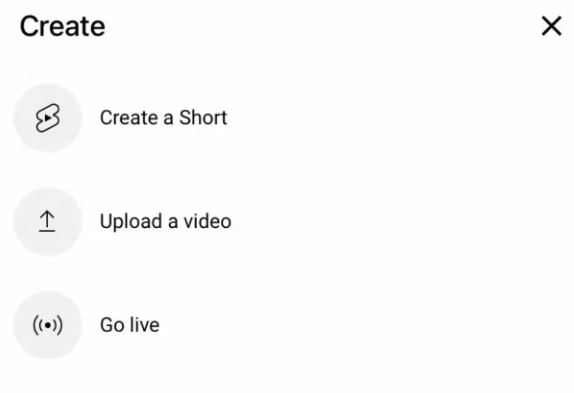 Now, you will go to the recording page and see some different features, e.g., speed, timer, and filter, which you can use during short creation.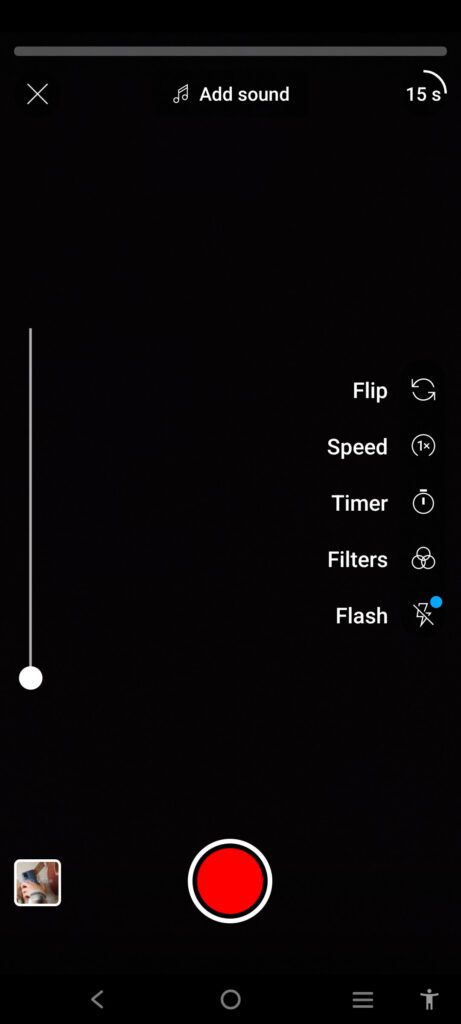 By default, 15 seconds recording length will appear there, which can be changed up to 60 seconds by tapping on it.
To apply some visual effects to your video, Filter feature can be selected. Whereas the Timer feature can be used if you desire to set a timer for the camera to start automatically without pushing. You can also speed up the recording up to 3x by using the speed feature.
After selecting the desired settings, push the record button to start the recording and again push the same button to pause or stop the video.
After recording, if you want to add some text, music and filter, select the appropriate built-in creation tools given at the bottom of the recording screen.

After finishing, upload the video by giving a suitable title starting with #shorts (title). Also, select the sharing option for your video, which may be accessible to the public or specific people.
Important Features of YouTube shorts:
Shorts on YouTube have become very popular due to their following features, which are helpful to define yourself or your business in just 15 to 60 seconds.
Idea sharing in the shortest time duration:
It provides an excellent opportunity to express your ideas concisely, i.e., 15-60 seconds in length. The short video can be a maximum 60-second continuous video or a minimum 15 second interval video. People can easily understand the idea behind the video by not investing huge time in such types of shorts.
Less engagement and investment
As you know, making a specific large movie or video may take considerable investment and also engage significant characters. But in this short-form video trend, multiple persons' engagement and large investment may be eliminated. A single person can create or make a video to express the whole business.
Global Platform
Introducing this trend on YouTube allows the public to engage a large audience on the global platform.
Monetization
The YouTube community has dedicated $100 million for the YouTube shorts. It means you can not only amuse the public with your videos but also monetize your short clips that become most popular to the public and receive the most engagement and views.
Next generation mobile creators
You can use your mobiles to create and upload your videos and desktop application. It proves more user-friendly than the desktop application
Sharing facility
It has the facility to share the uploaded content with your friends and family by using its share feature despite other likes, dislikes or comment features.
Comparison between YouTube Shorts vs Reels vs TikTok:

| | | | |
| --- | --- | --- | --- |
| Key parameters | YouTube Shorts | Facebook/Instagram Reels | TikTok |
| Launched in | 2022 | 2021 | 2016 |
| Video Length | 15-60 seconds | 60 seconds | 180 seconds |
| Built in creating tools | Limited tools | Various tools | More editing tools are available as compared to reels and shorts |
| Easy to Use | Yes | Yes | Yes |
| Video Speed | Up to 3x | Up to 4x | Up to 3x |
| Original Voice | Do not Support | Support | Support |
| Timer countdown | 3-20 seconds | 3010 seconds | 3-10 seconds |
| Saving Video as Draft | Yes | Yes | Yes |
Comparison among Youtube Shorts, Reels and TikTok
Read also: YouTube Converter for Multimedia Files