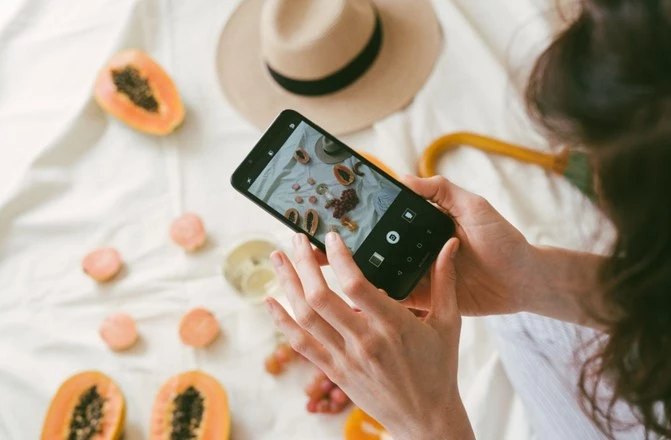 In the beginning of your blogging journey, every step might feel new and overwhelming. Luckily, there are lots of apps that can help you boost your traffic and attract more Instagram followers. In this post, we're going to show you 11 tools for different content-making tasks. Now let's see which of them will come in handy.
1. Clipify
With video content taking over the Internet, you will need a handy video editor that lets you quickly edit a large amount of footage. Clipify will be perfect for blogging. The powerful program has an intuitive interface and can help you create video content for lots of different platforms: YouTube, Vimeo, Facebook, and other social media.
In Clipify, you can cut and merge clips, zoom in on a video, apply 500+ effects, and add one of 200+ royalty-free tracks. In other words, Clipify allows you to create professional-looking videos without hassle.
2. PhotoWorks
You don't have to be a professional photog to make your blog's images look attractive, and PhotoWorks is what makes it possible. It's a lightweight photo editor that can be suitable for both experienced bloggers and those who are just starting out. While others have to bounce between programs to perform different tasks, PhotoWorks will let you make all the necessary changes in one app.
Here, you'll find a bunch of manual and AI-powered tools for portrait retouching, background removal, sky replacement, cropping, color grading, etc. Fast workflow, a user-friendly interface, and high quality make this program truly practical. So if you want to easily edit your content without breaking the bank, you should definitely try PhotoWorks.
3. Canva
Canva is a graphic design service that doesn't require any previous experience. As a beginner blogger, you'll be happy to see how many templates Canva offers. For example, you won't have to design your Facebook cover, Instagram story, or YouTube thumbnail from scratch – there are thousands of customizable templates to choose from. The program is available for mobile devices, computers and for designing blog content online.
4. Make My Persona
Whether you're aiming at raising awareness about something, sharing your vision, or selling your product, you have to picture your target audience to create a successful blog. To do so, you can try Make My Persona. By creating a persona, you'll find your prospective customer or reader and predict their behavior, necessities, wishes, etc.
The web-based program will calculate it by analyzing the information you provide, e.g., the target audience's age, education level, goals, occupation, and more.
5. Google Trends
Out-of-topic ideas? Google Trends will help you out. Apart from finding new post ideas, the blogging tool will help you figure out seasonal trends, growing niches, and how well certain keywords work in specific regions. It will be especially useful if you're targeting a non-English-speaking audience.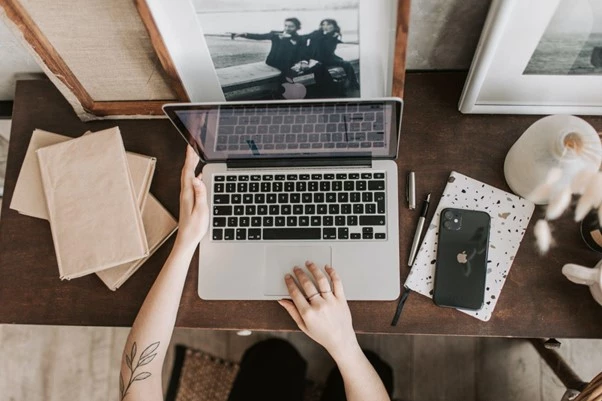 6. Free Keyword Research Tool
If you're looking for a simpler tool for searching keywords, then Keyword Research Tool is what you need. It will show the difficulty level for ranking a keyword and check out other countries, too. The website also has an AI-run idea generator that will suggest topic ideas related to the keyword you type. Besides, this tool is absolutely free to use.
7. Sumo
Sumo is a free cloud-based marketing tool you might need to add social sharing buttons, email capture forms, and analytics to your blog. It will help you generate more traffic, engage your audience, and grow your email list. What makes Sumo irreplaceable is its ease of use – it doesn't require any technical expertise to create and stylize a pop-up or make a welcome mat.
8. Dropbox
You can't imagine how many files you're going to use for your blog – photos, videos, graphics, text documents, and so on. Keeping everything on your PC would be a true crime. Instead, you can make use of cloud storage services, such as Dropbox. Your computer storage will be free, and you won't lose all your media files if something happens to your laptop or computer.
9. WordPress
WordPress is a useful tool for creating a customizable blog. You can choose the domain name and pick one of numerous themes. There are tons of plugins that can be used for other customization and page optimization features. For example, you can use event organizers, showcase templates, anti-spam protection, adding social media buttons, etc. However, you might spend some time trying to learn how to use WordPress and need to invest a certain sum of money.
10. Grammarly
Grammarly is the best proofreading tool that will help you improve your blog's readability. You can use the browser-based version of Grammarly or install the free extension. The extension works with WordPress, so if you use the platform, you can correct your spelling and punctuation mistakes while typing your text without opening another tab.
11. Pichi
To increase the traffic on your site, it's important to make the picture sizes smaller – this way, your blog will work faster and smoother. But it doesn't mean they have to be of bad quality. For this job, you can use Pichi, an image-compressing tool. There are no file size limits, and the program lets you compress multiple photos simultaneously. Unfortunately, Pichi is only compatible with Mac.
Key Takeaway
As you can see, there are lots of tools that will simplify blogging and make it even more enjoyable and effective. In this article, we discussed 11 programs that will help you create, present, and distribute your content in the best ways possible. We hope you've found them useful and that you'll achieve your blogging goals soon.