Technology
Why Accounter is Best Accounting Solution for Business?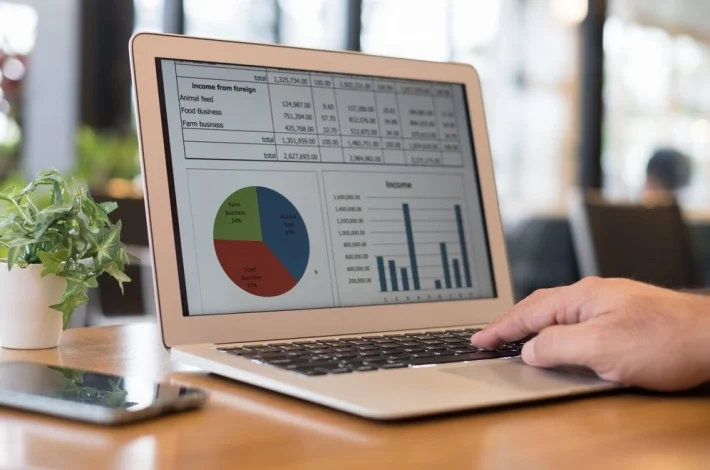 If you're looking for a powerful, customizable, and Open-source accounting solution for your Business, Accounter is the answer. Accounter provides invoicing, user permissions control, bank transaction tracking, inventory, and contact management.
It's perfect for small businesses that need a robust accounting solution without the high price tag. It is also extendable, so you can add features as your Business grows. So give Accounter a try today and see how it can help streamline your accounting process!
Features of Accounter Open-Source Accounting Solution
Accounter is an incredibly powerful and customizable accounting solution that offers various features to help businesses manage their finances.
Some of the key features include: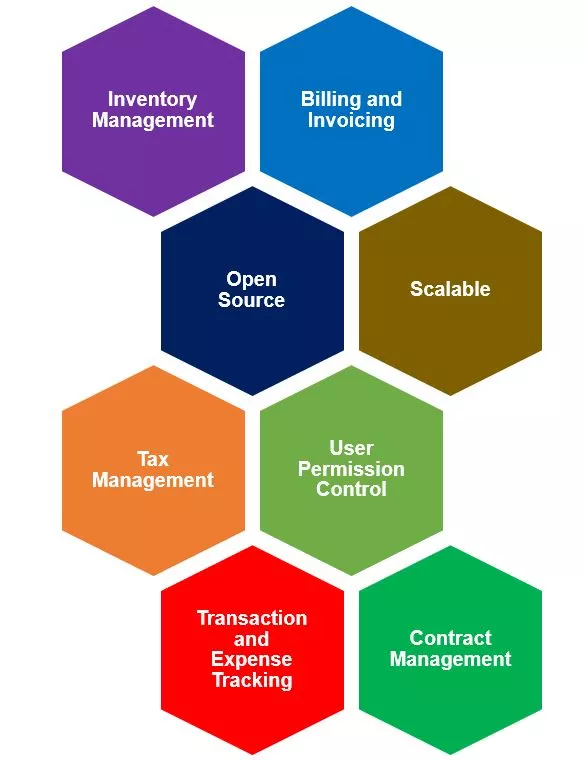 Billing and invoicing
The Accounter open-source accounting solution software can help you with billing and invoicing. Its features include the ability to produce sales invoices for customers and also create purchase orders for vendors.
User permissions control
This feature allows you to easily manage who has access to which parts of the software. User permission control ensures that users only have access to the data they need while preventing unauthorized access by other users or external parties.
Transactions and expense tracking
The transactions and expense tracking capability allow you to record your financial transactions in a centralized location easily, so you can keep track of all your expenses and stay on top of your company's finances.
Inventory management
Its inventory management capabilities make it easy to keep track of the items you have in stock, set reorder points and automatically generate purchase orders when needed.
Contact management
In addition, this open-source accounting solution also includes a built-in contact management feature, which allows you to easily keep track of your customers and vendors and organize your contacts into groups for easy filtering.
Tax management
It also includes advanced tax management features that make setting up and maintaining your company's tax profiles easy. So whether you need to generate sales tax reports or keep track of withheld taxes, this software makes handling your taxes a simple and streamlined process.
Scalable
It is also highly scalable, so it can grow with your Business as your needs change.
Open Source
Due to its open source functionality, it's easy to add new features and customize the software to suit your particular business needs.
Whether you're just starting or you've been in Business for years, Accounter is an ideal solution for managing your finances.
Benefits of using Accounter software
One of the most significant benefits of Accounter software is that it is highly customizable, making it easy to adapt to your unique business needs. It is free to download and use, making it an affordable s. And with Its scalable architecture, you can easily add new features as your Business grows and changes.
How does Accounter work?
This accounting solution works similarly to Accountant, which provides an account of expenditure or other actions undertaken by a company, Business, non-profit organization, or individual. This software can perform all the tasks an Accountant person can accomplish.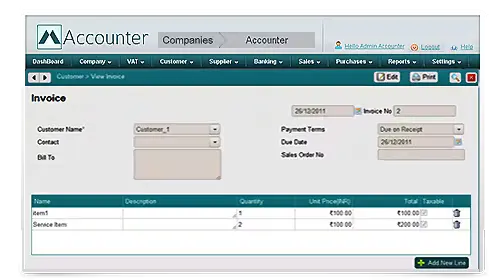 Accounter (A Professional)
One need not have the accounting expertise to do this job, nor do they have to be certified in accounting services. However, there are individuals that choose to specialize in accounting for profit or not-for-profit.
When you are using an accounter (person or employee), your primary concern is to have accurate financial records that represent a company's or individual's assets accurately and to answer questions about those assets and liabilities. You need a person who has extensive knowledge about accounting rules for them to give you accurate advice when making decisions about your company's finances.
Difference between Accounting Software and Accounting Professional
This accounting software replaces the Accounting professionals in your Business, and you can take more productivity from the Accounter software than an Accounter person.
To find an accounter, you can search for someone who specializes in your specific industry or area of expertise. The good news is that many professionals have extensive knowledge about financial matters and can help ensure that your business finance is being managed properly so that you meet all of the legal requirements for operating your company.
It is important to find someone you trust who has the experience and knowledge necessary to help make sure that you are on track financially and that your money is being managed according to the laws in your state or country.
If you want to get rid of searching for an excellent professional or hiring the services of an accounting person, you can easily use the Accounter software and fulfill all your requirement without engaging employees.
How to Choose a Good Accounter for Your Business
While choosing an accounter, there are several factors that you will have to consider:
Make sure that the person you hire has not had any complaints filed against them and that they have a high degree of success in their field.
They understand the laws surrounding financial management and tax laws so that they can advise you properly on how to manage your finances accordingly.
Understanding accounting rules is critical for successfully handling your finances, so ensure that the person you hire understands the directions thoroughly.
You will need to consider whether or not they offer a variety of services because it is important to get all of your financial advice and guidance from one source. For example, suppose you are looking at something like financial planning. In that case, it is beneficial to have someone with the expertise and knowledge to help you with all accounting or economic issues.
Ensure that the professional accountant which you are looking for is capable of offering advice and guidance on how best to manage your finances so that you are maximizing any profits you might make as well as understanding taxes, insurance and other financial matters which impact the bottom line of your Business or personal finances.
How can an Accounter App help you manage your Business?
An Accounter app is a mobile application that helps individuals and businesses track their finances. Some of the key features of an Accounter app include real-time tracking of expenses, automatic categorization of transactions, budgeting tools, and bill reminders.
By using an Accounter app, individuals and businesses can easily manage their spending and stay on top of their finances.
Some popular accounter apps include Mint, Albert, MoneyWiz, Wally, and Monefy.
As more and more people use smartphones to manage their finances, the demand for accounter apps has increased significantly. These types of apps provide users with a convenient and easy way to track their spending habits, set budgets, and make payments.
Alternatives to Accounter software
While Accounter is a fully featured accounting software solution, there are some other viable options to consider. Some of the top alternatives to Accounter include QuickBooks and Xero.
QuickBooks
QuickBooks offers various features for managing invoices, payments, expenses, inventory, and more. And with easy integrations for popular e-commerce platforms and point-of-sale systems, it's an excellent choice for businesses of all sizes.
Xero
Xero is another popular accounting solution that offers similar features to Accounter, including invoicing, bank transaction tracking, and inventory management. However, some users find Xero's interface somewhat complex and challenging to navigate. But after practicing, it can be helpful for your Business.
Overall, Accounter is an excellent choice if you're looking for an Open source, free, and easy-to-use accounting solution that offers a wide range of potential features and can easily scale to meet the needs of your Business.