Reviews
Get the Best of Both Worlds with the Asus 2-in-1 Q535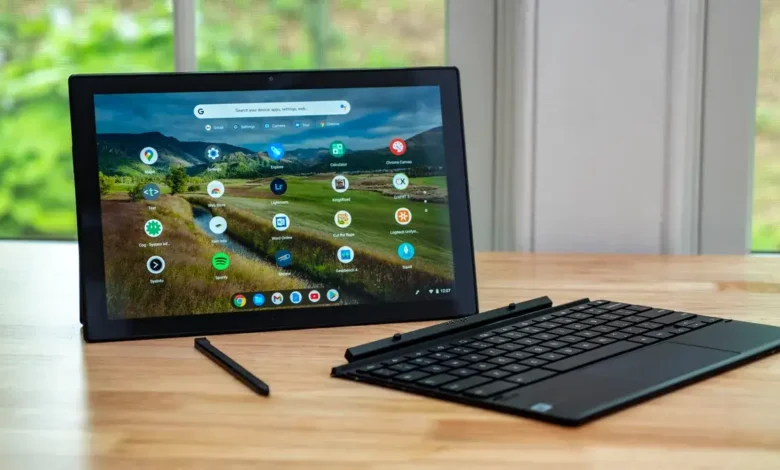 Asus 2-in-1 q535 laptop is a perfect device for those who want to use it as a traditional laptop or a tablet. It is a highly versatile laptop perfect for people who love to stay on the go.
This laptop features a detachable screen, allowing you to get the best of both worlds. Therefore, the Asus 2-in-1 q535 falls in the category of detachable laptops.
Difference between Detachable and Convertible Laptops:
Conventional laptops are now available in two categories: Convertible Laptops and Detachable Laptops:
Convertible Laptops
Convertible laptops are portable laptops with the same features as traditional ones, but they have touchscreen displays and can be rotated at 360 angles with strong hinges. In addition, the keyboard remains fixed and cannot be detached.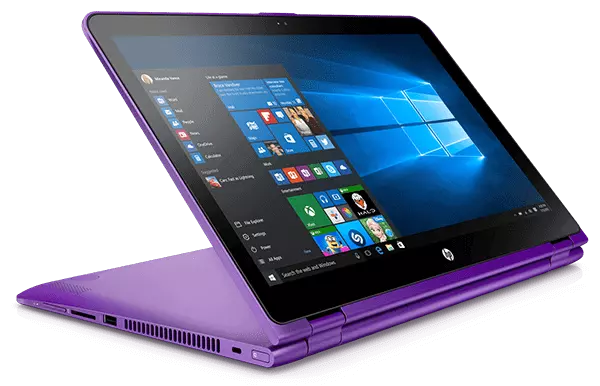 Detachable Laptops
Detachable Laptops also have touchscreen displays, but they cannot rotate. However, these laptops can be used as a tablet by detaching the keyboard from the screen.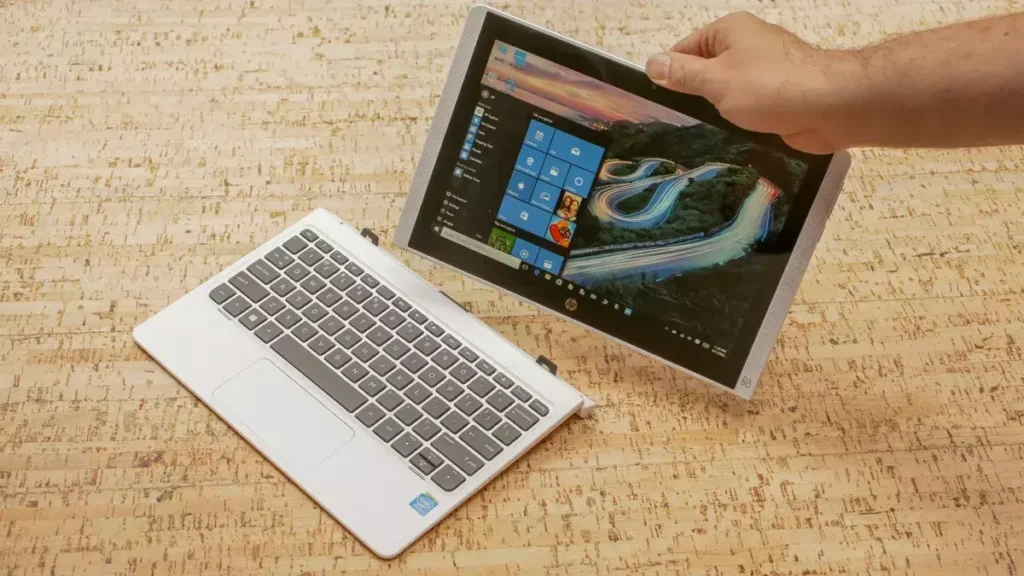 If you're looking for a laptop that can keep up with your on-the-go lifestyle, the Asus 2-in-1 q535 is worth considering. It's high performance and long battery life makes it perfect for business travelers, college students, and anyone who likes to stay connected while moving.
Asus 2-in-1 Q535 Specifications:
Graphics
NVIDIA® GeForce® GTX 1050 4GB GDDR5 VRAM
Screen
15.6" 2-in-1
Display
15.6″ FHD (1920 x 1080) Anti-Glare IPS-level Panel
Processor
Interl 8th Gen. Core i7 1.8 Ghz
Storage
2 TB HDD / 256GB SSD
Memory
16GB of DDR4 RAM
Screen Resolution
Lithium Polymer (upto 10Hrs backup times)
Battery
| 4-cell 50 Wh battery, 65W power adapter
Lithium Polymer (upto 10Hrs backup)
Operating System
Windows 10 Home
Connectivity
Wi-Fi 6 (802.11ax), Bluetooth 5.0
Ports
1 x USB3.1 Gen2 Type C with support for Thunderbolt™ 3/DisplayPort/Power Delivery,
2 x USB3.1 Gen1 Type A,
1 x HDMI,
SD card reader,
Audio combo jack
Dimensions
35.89 x 25.3 x 1.79 cm
Weight
2.05kg (with battery)
Keyboard
Full-size backlit keyboard with 1.4mm key travel
Audio
Built-in speaker, Array Microphone, 3.5mm headphone jack
Camera
IR HD camera
Security
Fingerprint reader Support
Software
ASUS Sync & Charge, WebStorage, Office 365 Home 30 days free trial
Price
$1,500 USD
Asus 2-in-1 Q535 Features:
Display Quality
The Asus 2-in-1 q535 features a 15.6″ full HD LED-backlit display with a 1920 x 1080 pixels resolution and an anti-glare finish to reduce reflections. The display also offers excellent color accuracy, contrast ratio, brightness level, and wide viewing angles, making it perfect for content creation and enjoying videos and movies. The ASUS Splendid technology, even in darker environments, provides vibrant visuals without losing details or clarity.
Bigger Screen
These laptops have bigger screens than tablets, which are useful for entertainment and gaming. The screen size of Asus 2-in-1 q535 is 15.6″, whereas tablets are approximately 9-10 inches.
Touch Screen
It has a very responsive touchscreen display with High-Definition Graphics. It will satisfy you when you interact with its display, whether as a tablet or laptop.
Keyboard and Touch Pad
The Asus 2-in-1 q535 has an ergonomically designed full keyboard with a separate numeric pad and accurate keystrokes. The chiclet keys are comfortable to use, and the touchpad is precise and responsive. The laptop also features ASUS Edge Touch, allowing you to quickly access system settings and tools without clicking multiple buttons or searching through menus.
Battery Life
The Asus 2-in-1 q535 is equipped with a 4-cell 51Wh Li-ion battery pack which can provide up to 10 hours of usage on a single charge under normal usage conditions. The fast charging feature allows you to charge the device from 0% to 60% in just 49 minutes, so you don't have to wait long when running low on battery juice.
Overall, the Asus 2-in-1 q535 is an excellent laptop with great performance, plenty of features, and long battery life for those looking for an affordable 2-in-1 notebook with powerful hardware. This device certainly won't disappoint you with its sleek design, full HD display, and reliable performance.
Memory Capacity
The Asus 2-in-1 q535 comes with 16GB of DDR4 RAM and 256GB NVMe SSD storage capacity to provide ample memory space for your data and applications. This combination ensures that you will have sufficient storage for all your files and smooth multitasking capabilities.
The laptop also features a dual channel memory architecture, but if you need even more power and storage, then the laptop can be upgraded up to 32GB of RAM and 1TB M.2 PCIeNVMe SSD for optimal system performance and actual memory capacity.
Tablet with Desktop Apps
Another extraordinary advantage of this 2-in-1 laptop that distinguishes this device from other notebooks is that you can use it as a tablet with desktop apps or Windows OS. However, tablets usually come with iOS or Android OS.
Flexibility and portability
Asus 2-in-1 q535 is designed to be a highly versatile and portable device, thanks to its compact yet lightweight form factor and all the necessary ports. The laptop easily be converted from a notebook to tablet mode, with the display swiveling 360 degrees.
It also features multiple connectivity options such as a USB Type-C port for charging and data transfer, two USB 3.1 Gen 1 type A ports, an HDMI port for connecting external displays, an audio combo jack for headphones/microphone combo devices, and an SD card reader slot for transferring files quickly.
The Asus 2-in-1 q535 is equipped with a wide range of I/O ports for connecting to peripherals devices like printers, external drives, monitors, etc. It supports Wi-Fi 6 (802.11ax) and Bluetooth 5.0, which provide faster connection speeds than traditional Wi-Fi.
There is also an IR HD camera for face authentication and a fingerprint reader for security. The laptop weighs 2.05kg with a battery, and its dimensions are 35.89×25.3×1.79cm making it ideal for carrying around & using on the go without any hassle.
Overall Performance
The Asus 2-in-1 q535 is powered by the 8th Generation Intel Core i7 processor with 8MB cache, 16GB DDR4 RAM, 256GB NVMe SSD storage capacity, and NVIDIA GeForce GTX 1050 graphics card. This combination of hardware makes this laptop a powerhouse capable of easily handling complex tasks.
The laptop also comes pre-loaded with Windows 10 Home OS, which provides a smooth and seamless user experience. Additionally, the laptop's fanless design ensures that it runs quietly and efficiently without generating unnecessary noise or heat.
Also Read: An In-Depth Look at Clevo NH70 Powerful Laptop
Asus 2-in-1 q535 Pros and Cons
One of the main pros of the Asus 2-in-1 q535 is its versatility. This laptop can be used as a traditional laptop or as a tablet, depending on your needs and preferences.
On the other hand, Asus 2-in-1 q535 also has some drawbacks. First, it is quite expensive compared to other laptops on the market, so it may be outside everyone's budget. Additionally, some users may find that the laptop can run a bit slow at times and is prone to glitches and crashes.
Pros:
Huge Battery
Flexible and portable
Amazing display
Responsive Touch screen
Cons:
Faulty hinges
High Price
confined keyboard
Compared to other laptops on the market, Asus 2-in-1 q535 is unique in that it offers both a traditional laptop mode and a tablet mode. Its powerful hardware specs and advanced graphics card set it apart from other laptops, as does it's long battery life and lightweight design.
Is Asus 2-in-1 q535 good for gaming?
The Asus 2-in-1 q535 is equipped with an NVIDIA GeForce GTX 1050 graphics card, which makes it capable of running some non-demanding games on low to medium settings. However, this laptop may not be powerful enough for the latest AAA titles, which require more demanding hardware specs and dedicated GPUs.
So if you're looking for a gaming laptop, this one may not be the best choice. However, it is still suitable for some casual gaming and multimedia tasks.
Similar Types of Products
Other similar laptops include the Dell XPS 13 and the HP Spectre x360. Both laptops offer powerful hardware specs and high-resolution displays for watching movies, playing games, and editing photos. Additionally, they feature detachable screens that allow you to use them as tablets and usual laptops.
Final Thoughts
It is an excellent option for those needing a powerful yet ultraportable laptop with all the essential ports in its slim form factor. It has plenty of features, including a full HD display, the latest Intel processor, ample RAM and storage, NVIDIA GeForce GTX 1050 graphics card & more – all this packed into one device makes it an ideal choice for professionals and students.
It also provides comprehensive warranty coverage, making it an even more attractive option. For a reasonable price of $1,500 USD, the Asus 2-in-1 q535 is certainly worth considering.