Technology
How UTM Devices Can Enhance Your Organization's Security Infrastructure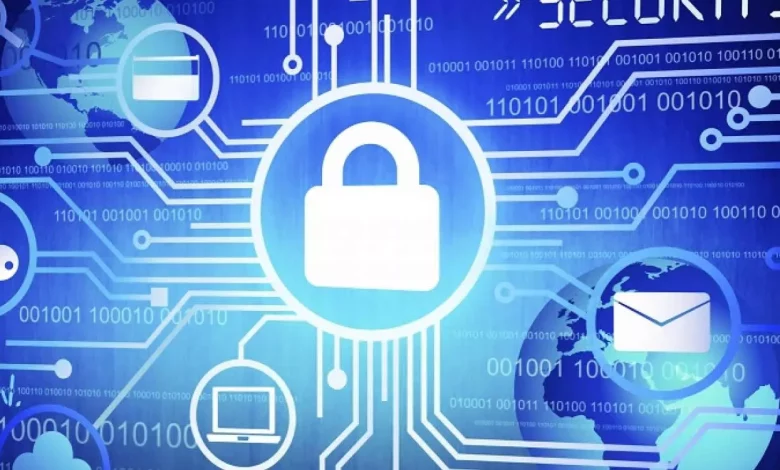 The Unified Threat Management (UTM) market is a multibillion-dollar industry and is growing. UTM devices can replace multiple security standalone point products and combine firewall, IPS, VPN, antimalware, spam protection, and URL filtering capabilities into one appliance.
The centralized setup of a UTM device can reduce costs by allowing IT teams to monitor threats and attacks across all modules.
Factors to determine the appropriateness of a UTM device
There are several factors to consider when choosing the appropriateness of a UTM device.
Cost-Effectiveness
Many businesses are juggling multiple security technologies that aren't designed to interact with one another, and they are often unaware of the blind spots created by their disparate systems.
UTMs integrate multiple functionalities into a single device, making it more cost-effective to protect networks against various threats.
Combining a firewall, intrusion detection and prevention (IDS/IPS), antivirus/antimalware, and VPN into a single device reduces the need to purchase standalone products from multiple vendors, saving money on licensing and installation.
Streamlined management and monitoring through a unified interface also reduce operational overhead.
Some unified threat management (UTM) device incorporate advanced features to detect and thwart even the most stealthy malware attacks. For example, appliances utilize an innovative sandboxing system that monitors CPU instructions to prevent zero-day and unknown threats. Their virtual private network (VPN) feature allows users to send and receive data across public networks while maintaining security controls.
When deploying a UTM solution, it is essential to follow proper sizing procedures. Ensure the device is adequately integrated into your organization's network, and establish ongoing monitoring and management processes.
Regularly update security policies and user access rights and implement robust authentication mechanisms to prevent unauthorized access to the UTM device and critical network resources.
Implement backup and recovery procedures to enable rapid restoration in the event of a system failure.
Scalability
A UTM device consolidates multiple security functionalities into a single platform. It simplifies the administration and management of security policies, monitoring, and updates.
It also reduces hardware and operational costs by eliminating the need for separate security appliances for each functionality.
Combined with UTM firewalls, a unified security infrastructure helps protect against network threats and prevent them from spreading between devices on your network.
These solutions scan incoming and outgoing data, checking for viruses, malware, spam, phishing attacks, attempts to intrude on your network, and other cybersecurity threats.
Many UTM devices also include antimalware capabilities, such as sandboxing. This feature confines suspicious files in a virtual cell and monitors them for any signs of malicious activity.
It can then quarantine the file, preventing it from infecting other programs and potentially compromising your entire system.
Establishing and maintaining effective incident response procedures is crucial to get the most out of your UTM solution. It includes defining roles and responsibilities for team members and testing procedures regularly to ensure they're working correctly.
In addition, you should back up all data and system configurations regularly to provide quick recovery in case of an incident or equipment failure.
Enhanced Capabilities
A UTM device offers enhanced capabilities to help your organization address modern threats. For example, a UTM firewall can prevent malware from spreading within your network by examining incoming and outgoing data for signs of malicious activity.
It can also detect and stop devices on your network from stealing sensitive information or distributing malicious software to other networks.
In addition, a UTM solution can include virtual private network (VPN) infrastructure that creates a tunnel through a public network, keeping internal communications confidential by encrypting data transmissions.
It can also provide web filtering to restrict user access to certain websites or Uniform Resource Locators (URLs), protecting users from potentially dangerous sites. It can also reduce the risk of spam by including best-of-breed anti-spam functionality.
The centralized setup of a UTM security system can reduce the number of devices your organization needs to manage and support.
It can also increase network performance and speed by reducing data processing time. This efficiency can help your IT team save on hardware and software costs.
To take advantage of the enhanced capabilities offered by UTM solutions, select a vendor with proven industry experience and strong technical support.
A trusted vendor will provide ongoing support and regular updates to keep your system up-to-date against emerging threats. Ensure that your chosen solution integrates with your existing network infrastructure and security tools for seamless integration and improved security performance.
Also, ensure that the UTM supports your organization's preferred authentication mechanisms and enforces least privilege principles to protect data.
Enhanced Flexibility
UTM appliances can help organizations address the growing number of devices connecting to a network.
The Internet of Things (IoT) is no longer a niche market, and many individuals and small businesses can now build computer networks with the help of kits purchased at hardware stores or software downloaded from the Web.
It is increasingly common to see homes, small offices, and retail chain locations wired with various devices, from printers and file servers to cash registers and stock control systems.
Planning a UTM solution's initial setup and configuration is crucial, following best practices and ensuring it integrates well with your existing network architecture.
Establishing robust authentication mechanisms and most minor privilege policies, establishing backup procedures for both network configurations and user data, and implementing monitoring and response processes will help you to prevent security breaches.
A UTM platform offers a centralized management interface that reduces the tools administrators need to monitor and manage, resulting in improved responsiveness to network threats.
A consolidated setup also helps to cut overall costs, as fewer individual hardware units are required to cover your organization's security needs.
It enables you to invest more money into a more advanced system that provides advanced threat protection, which is necessary to combat today's sophisticated cyber attacks.