Reviews
Mpow H10 Wireless Headphone Review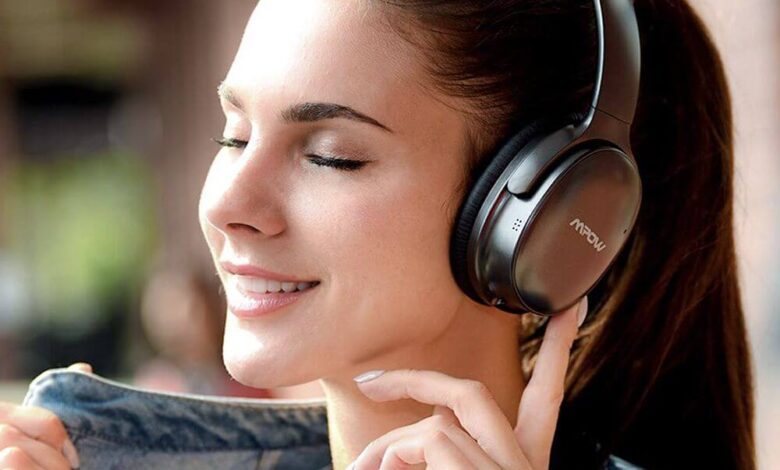 If you're looking for a great pair of wireless headphones to take your music listening experience to the next level, you should check out the Mpow H10 wireless headphone. These offer superb sound quality and are very comfortable to wear, making them ideal for long listening sessions.
The Mpow H10 wireless headphones use Bluetooth 4.1 technology to provide a stable and reliable connection to your music source, whether it's your smartphone, tablet, or computer. The headphones have a built-in microphone, so you can take hands-free calls without having to remove the headphones.
The ear cups on the Mpow H10 wireless headphones are padded with soft memory foam and covered with breathable mesh, so they're comfortable to wear even if you have sensitive ears. It is also adjustable and a perfect fit for your head.
The Mpow H10 wireless headphones come with a carrying case and a 3.5mm audio cable, so you can use them with any device with a standard 3.5mm headphone jack. The batteries in the headphones will last for up to 18 hours on a single charge so that you can enjoy your music all day.
If you're looking for a great pair of wireless headphones with superb sound quality and comfortable ear cups, you should check out the Mpow H10. These headphones are an excellent choice for anyone who wants to take their music listening experience to the next level.
Mpow H10 Headphone Specifications:
Manufacturer: MPOW
Color: Black
Operation Range: 10m (33ft)
Bluetooth Version: V4.1
Play & Talk: 18-25 Hours
Time to Charge: About 3 Hours
Battery: 3.7V/500mAh
Voltage: DC 5V ±0.25V
Noise Reduction Level: -25dB
Call/Music Control: Yes
Volume Control: Yes
Type: Over-ear
Wireless: Yes
Mic Yes
Transducer: Dynamic
Weight: 0.53 lbs
Water-Resistant
Noise Cancelling Technology
Perfect Portability
Hi-Fi Stereo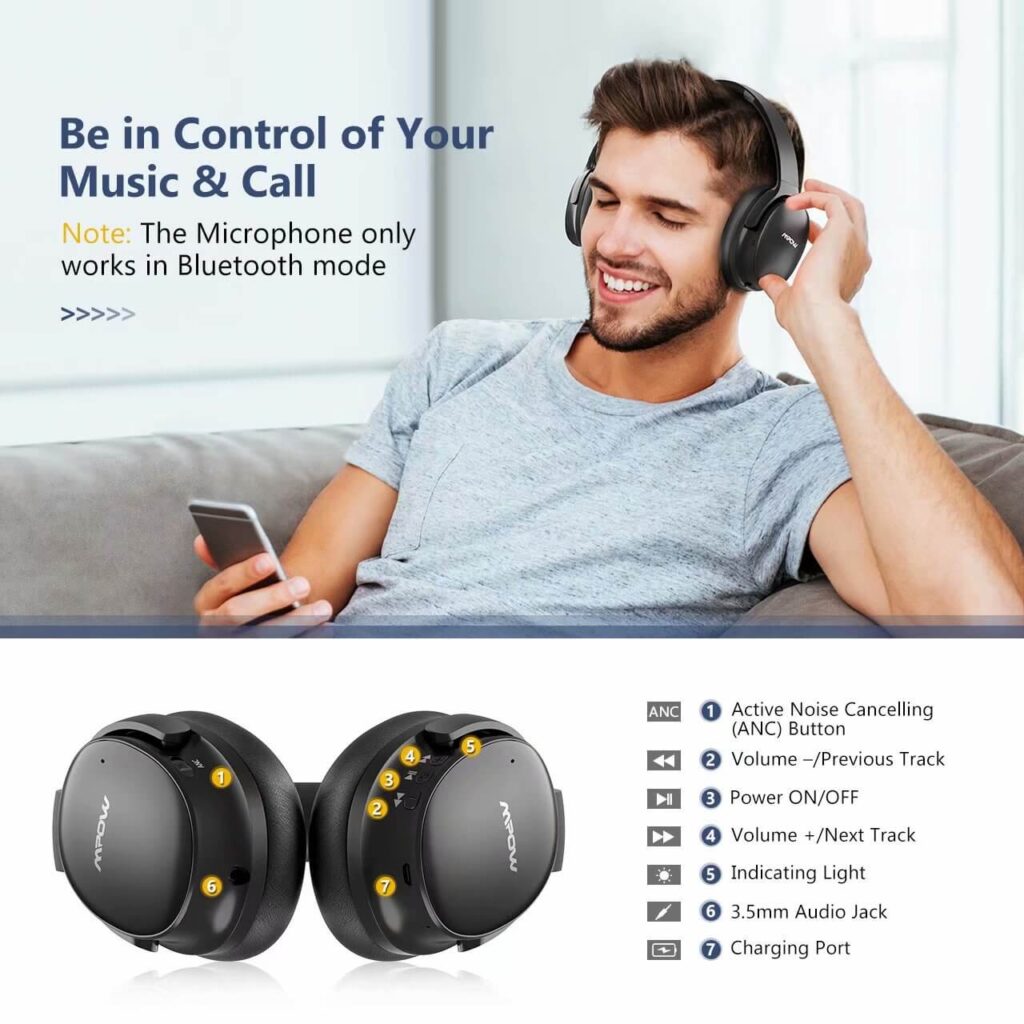 Why is it called Mpow H10 Wireless Headphones?
Mpow h10 wireless headphones are called Mpow because Mpow makes them. Mpow is a Chinese company that makes a variety of electronics, including headphones. Mpow comes from the company's slogan, "Music Power."
How do you connect Mpow H10 Wireless Headphones?
First, ensure your Mpow H10 wireless headphone is turned on and within range of your device. Then, open the Bluetooth settings on your device and select "MPOW H10" from the list of available devices. Once connected, you should be able to hear audio through the headphones. If you have trouble connecting, please consult your device's user manual or contact customer support.
Are Mpow H10 Wireless Headphones worth it?
If you're looking for affordable, well-made headphones, then Mpow is worth considering. Their products are known for being both comfortable and sound great, and they offer various models.
Whether you're looking for on-ear, over-ear, or even true wireless earbuds, Mpow has something to fit your needs. And best of all, they're often very affordable, making them an excellent option for budget-conscious shoppers.
So, are Mpow headphones worth it? We say yes! If you're looking for a quality pair of headphones at a great price, then Mpow is worth checking out.
What is the Price of Mpow H10 Wireless Headphones?
The price of Mpow H10 headphones is around $70.
You can buy Mpow H10 headphones from Walmart or the Mpow website.
How is it better as compared with other available headphones in the market?
So many other headphones are available in the market, such as Sony WH-1000XM4, Apple AirPods Max, Bose Noise Cancelling Headphones 700, Polk Audio Buckle, etc.
Mpow H10 wireless headphone is better than other available headphones because they have advanced features that provide users with better sound and greater comfort.
The Mpow H10 allows for a more snug and secure fit, which helps improve the overall listening experience.
And the battery life of the Mpow H10 is superior to that of other wireless headphones, providing up to 10 hours of playtime on a single charge.
Frequently Asked Questions (FAQs)
Is MPOW a reliable brand?
Yes, MPOW is a reliable brand. Their products are designed to be durable and dependable; They offer a comprehensive warranty program to ensure satisfaction with your purchase.
Mpow also provides a wide range of products at great prices that will meet your needs. MPOW is a trusted name in the industry regarding audio accessories and other products.
How to connect Mpow h10 wireless headphones with my device?
To connect it with your Bluetooth-compatible device, press the power button of your headphones for about 3 seconds until the indicator light blinks blue and red to make it turn on.
Then, open your device's Bluetooth settings menu to start searching for nearby devices – look for "Mpow H10" in the list of available devices.
What is the range of Mpow h10 Wireless headphones?
The wireless range of these headphones is up to 33 feet (10 meters). They also support multiple pairing modes, allowing you to connect two devices simultaneously.
You may also like: Ravesound Earbuds: Review and Features